Oprah Shares A Sweet Tribute To Mary Tyler Moore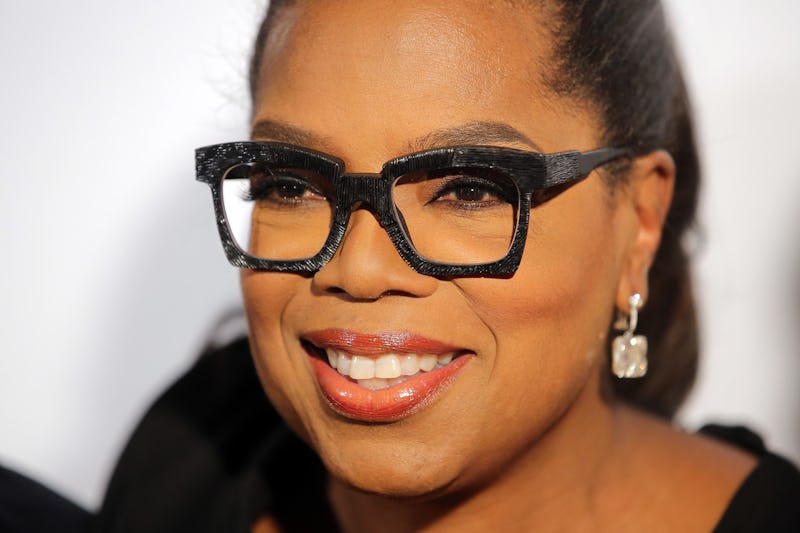 Jemal Countess/Getty Images Entertainment/Getty Images
After news broke that Mary Tyler Moore died on Wednesday, the celebrity tributes started pouring in, including a sweet Instagram message from Oprah Winfrey. The photo was of Moore from a 1997 episode of The Oprah Winfrey Show, where the actor showed up to surprise the host. Oprah wrote her Instagram caption in a form of a letter, beginning with "Dear Mary" and laying out just how much Moore meant to her. Following the news of Moore's death, Bustle reached out to Winfrey's rep for comment, but has not received a response at the time of publication.
For the record, Oprah was never shy about calling Moore her hero, explaining that her admiration began when she was a little girl watching The Mary Tyler Moore Show. Oprah's love for Moore would never waver, something she made clear on Instagram:
"You already know how you majorly influenced my life and career. I respected and admired your business acumen, your passion and compassion for all life, and most importantly, the values espoused through your storytelling. Thank you for being a Light that shined so brightly, it let me see myself in you."
It was Moore's performance as a career-driven modern woman that would convince Oprah that she had to be a journalist. So yes, the world can thank Moore for giving us the incomparable Oprah, who has become the reason many little girls have decided to be journalists and so much more.
That '97 meeting was Oprah's first with her idol and it was unexpected. While she had previously reshot the opening to The Mary Tyler Moore Show and got a sweet phone call from the star, Moore's appearance on the show was a total surprise. Oprah was so taken aback that she actually burst into tears when she saw Moore, similar to the way women in her audience would freak out about getting a free car. "You have no idea what you've meant to me," Oprah told Moore. To which the actor sweetly responded, "Yes, I think I do!"
Years later when Oprah would reminisce about the experience, she would explain that she still had trouble remembering that moment. It was so surreal for Oprah, who said that she "wanted to be Mary, I wanted to live where Mary lived," that 20 years later she's still having trouble processing it.
"Even now looking at this picture I want to cry," Oprah wrote on Twitter about the surprise appearance. "I still can't believe Mary Tyler Moore touched my face. Will love her 4 ever."
That same sentiment (minus the face-touching) is shared by many across the world.