People Are Sharing #90sValentinesGifts On Twitter & They Will Take You BACK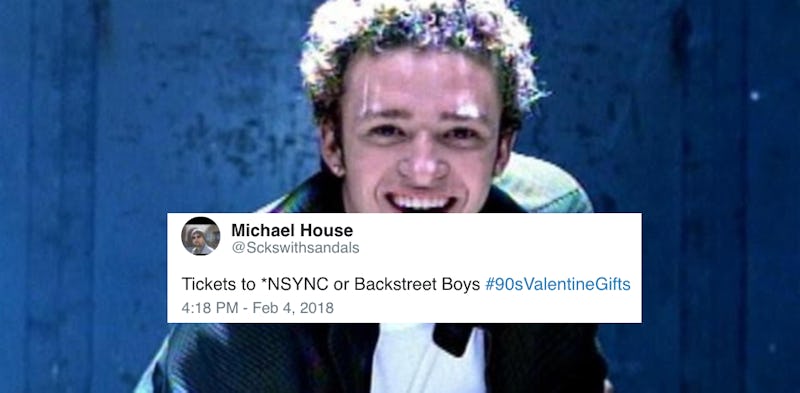 VEVO
Does your valentine have an affinity for Dunkaroos, a tendency to quote Friends, or way, way too many Beanie Babies? If so, your lobster may be a nineties kid. Kids of the '90s are loyal to their favorite decade, which makes sense since the era produced some of the most entertaining, influential, and culturally relevant entertainment in history. It's hard to believe we're approaching twenty years since their end — especially when people are sharing '90s Valentine's Day gift ideas on Twitter like it was just yesterday.
And hey, why not live like we're still there? Knowing how to treat a '90s kid on Valentine's Day can be a challenge, but if you know where to look, there are some pretty great cards and gifts available that will surely remind them of simpler times. Unfortunately, many of the greatest gifts you could give to a '90s kid are hard to come by. Many of the most popular music acts have disbanded, and most popular television shows have basically all gone off the air.
If your valentine feels like taking a stroll back to the days of Tamagotchi and The Wild Thornberries, they're not alone. In fact, so many people are feeling similarly reminiscent, a hashtag roundup game inspired a whole slew of #90svalentinegifts. Take a peek at these tweets about '90s Valentine's Day gifts your boo is sure to appreciate (almost as much as they appreciate you).