People Who Have These 11 Careers Are Most Likely To Get Divorced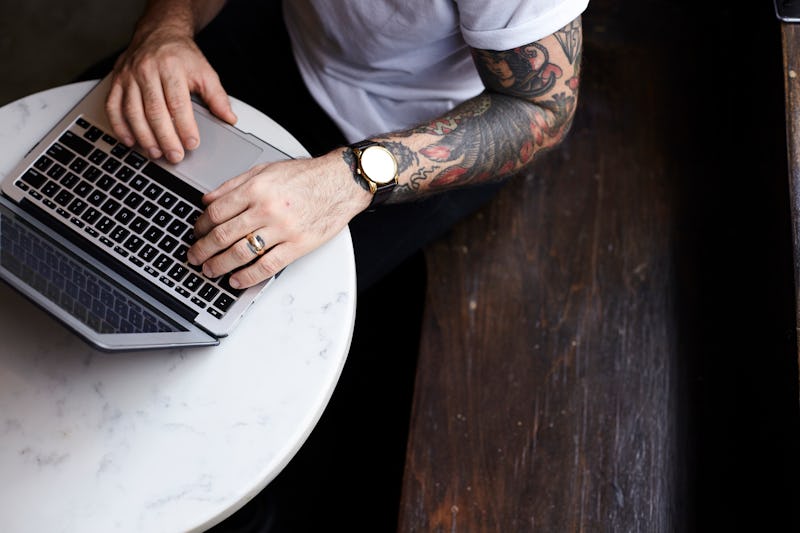 Hannah Burton/Bustle
While no married couple is immune to divorce, there are many factors that can increase the chances of a couple untying the knot, including the field spouses happens to work in. According to an analysis of U.S. Census Data from career website Zippia, many young married couples today are experiencing higher divorce rates, based partly on the field they work in.
That's not to say that having a career and being married can't go hand-in-hand. But it is interesting to consider which career fields may lead to a higher rate of divorce. Military jobs, for example, held three of the top spots on the survey. As noted on Zippia, "These marriages are often tested by issues such as deployments, frequent moves, and difficulty with reintegrating the enlisted spouse back into the family's daily life when they return home." And similar issues may be true for other careers, like ones that require a lot of travel.
Of course, having a career in one of these fields doesn't guarantee a couple will divorce, but keeping the potential pitfalls in mind can be helpful. Whether the issue is related to money, time spent apart, stress, or burnout, keeping an eye out for these problems — and talking about them with a partner before they take a toll, can help keep a marriage healthy. Here are the career fields with the highest divorce rates for people age 30 and under, according to Zippia.