How To Support Your Partner If They Lose Their Job, According To Experts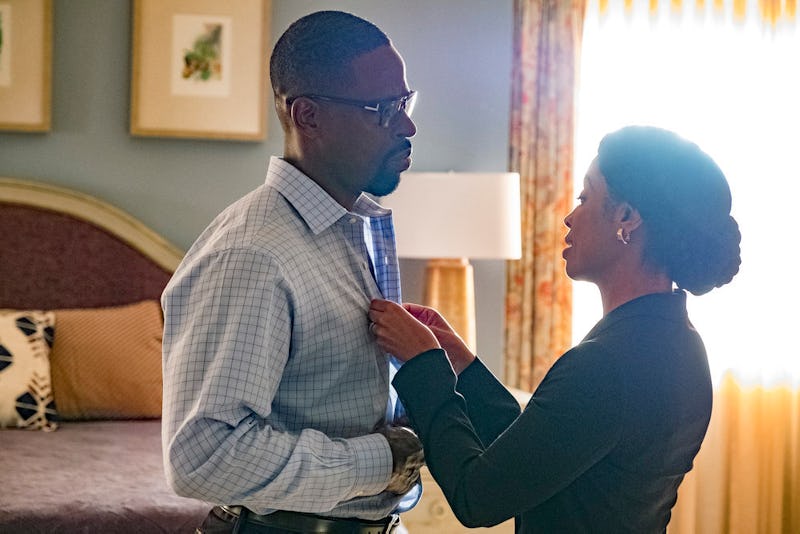 Ron Batzdorff/NBC
Losing your job is tough, especially if it happens suddenly. Whether it's your dream job or an interim one, you'll probably experience many emotions if you're suddenly let go — anger, frustration, worry, second-guessing yourself and your job skills, and so on. But what if it's your partner who has lost their job — how can you support them?
This topic has been a storyline on NBC's This Is Us. When Beth Pearson suddenly loses a job she's had for several years, she tries to hold herself together, but in recent episodes, the stress got the better of her. She ends up telling Randall that she's been acting like she's OK, but she's not.
"When your partner loses their job, it can be a scary and emotional time for both of you," Danielle Gonzalez, career coach with Ama La Vida, tells Bustle. "Although it can bring instability, tension, and doubt into your lives, it is important that you stay positive and show support to help your partner process this loss." She says that doing this can help them rebuild their confidence and make progress toward their next position, as well as strengthen each of you individually and together, too.
Like Gonzalez says, being supportive is key. Below, experts weigh in on how to support your partner if they lose their job, because it can happen to anybody, anytime.