The 'Pete & Pete' Cast Reveal Where The Petes Are Today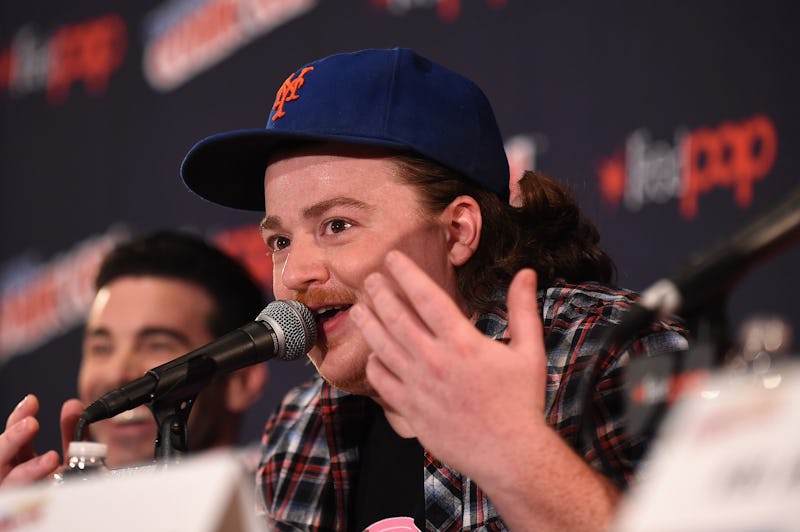 Bryan Bedder/Getty Images Entertainment/Getty Images
While Nickelodeon is busy bringing back fan favorite shows like Hey Arnold and Rocko's Modern Life, there's one '90s classic that's unlikely to ever get a reboot — The Adventures of Pete & Pete. The surreal kids' show is just too much a product of its time to translate for a modern audience, but that doesn't mean you have to spend your days forever wondering what the Petes are up to now. According to Entertainment Weekly, the Pete & Pete cast revealed where their characters would be today at the ATX TV Festival, and their answers are sure to give you a serious case of nostalgia.
Big Pete kept things simple. EW reports actor Michael C. Maronna told the audience, "[He's a] TV narrator. He probably got a job as a TV announcer. His brother owes him money." As fans know, the eldest Pete was the voice of the brothers' adventures throughout the show, so the star's answer is perfectly meta.
Meanwhile, Danny Tamberelli had some in-depth ideas about Little Pete's future that feel way too real. He said,
"He probably has some more tattoos. Maybe he got into tattooing himself. He goes to those alternative festivals with piercings and all that kind of stuff. But he doesn't really like it; he just does it because that's where the money is. He still plays music, a little bit."
It seems clear Tamberellu and Maronna are still in-tune with their characters after all these years. Their answers perfectly capture the spirit of the show while still being honest about the people the Petes might have grown up to be. As bizarre as Wellsville was, it also tapped into the realities of small town life. The futures the actors imagine for their characters are just as bittersweet as the stories that made the show so special.
Even series creator Chris Viscardi got in on the fun when he weighed in on whether or not Dad still makes the family go to the Hoover Dam every year. His answer was a resounding yes. Viscardi said,
"I think dad force them all into a car, the same car. Even if they're all grown up and have their own families, they're all jam-packed in that one car and drive to the Hoover Dam. And somewhere along the way, they see Artie [Toby Huss]."
If all of this Pete & Pete talk has reawakened your love for the show, then you will be glad to know you can revisit all of Wellsville's wacky residents soon. Teen Nick's Splat block will begin airing The Adventures of Pete & Pete — with new interviews featuring the cast, including Maronna and Tamberelli — on Saturday, June 17.