Actually, Peter's Latest Instagram Proves He'd Make The Perfect Next Bachelor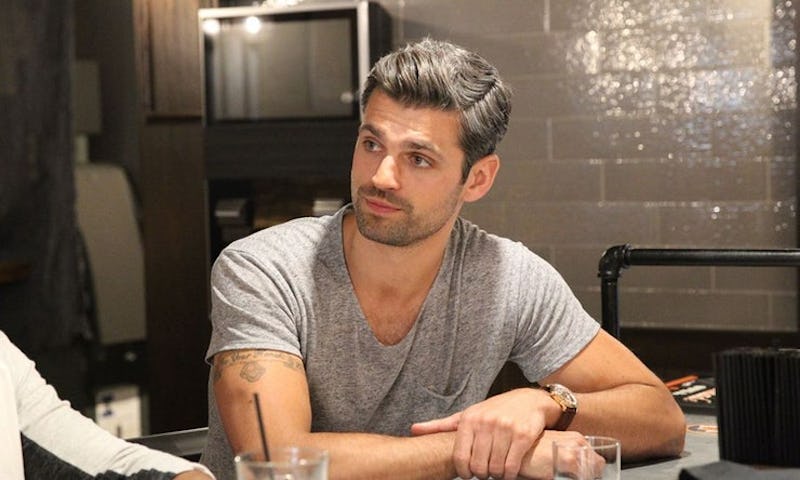 George Burns/ABC
The news of Bachelorette Season 8 contestant Arie Luyendyk Jr. becoming the next Bachelor may have crushed #TeamPeter's spirits, but that doesn't mean all hope is lost. On Thursday, Peter Kraus posted a message to Bachelor Nation on Instagram that shows just how much he's changed in the past few months. The Season 13 suitor's stance on engagement brought on a ton of criticism, and according to franchise creator Mike Fleiss' tweet, could've been the very reason why he wasn't chosen to be the next series lead. But in reality, Peter's recent Instagram dedicated to his ex Rachel Lindsay, as well as the show itself, just might show why not choosing him was a huge mistake. And actually, it could prove why Peter should be the Bachelor in the future.
In the heartfelt note, Peter talked of how much he's grown since his time on the show came to an end. He wrote,
"Upon leaving the @bacheloretteabc I was asked, 'what did you learn about yourself during this process?' And at the time I naively said 'nothing that I can think of.' Now... looking back... I realize I learned one of the single greatest teachings of my life:
And if you followed Peter's journey, you may want to go ahead and get those tissues handy, because what's about to come next is bound to have you in tears. He continued,
"When you let uncertainty or fear guide your decisions, you risk missing out on what could potentially be the greatest opportunity of a life time. So live dangerously, live without the fear of the unknown, and continue to live and love with a heart that is truly open to anything."
Peter just admitted that his fear of the process prevented him from really vying for Rachel's heart as much as he wanted to, and making such a confession publicly really shows his maturity. That could mean that if he's given the opportunity to lead the franchise in the future, he might actually be ready to settle down, or at least take a leap.
Like Rachel was on Bachelor Season 21, Peter remained a skeptic of the Bachelorette process until the very end. And unfortunately, his very stubborn, yet warranted, stance on engagement is what ultimately sealed his fate during the finale. He and Rachel disagreed when it came to the idea of proposing.
The Wisconsin native's refusal to let the fairytale romance take its course left not only Rachel, but all of the fans rooting for him, frustrated — and showed that Peter wasn't ready for the next step. But getting a look into his thought process during that hyper-emotional time is a bit refreshing. He's learned a very valuable, life-changing lesson about loving and letting love happen.
The heartbreak both Peter and Rachel experienced during the Bachelorette Season 13 finale was one felt across the nation. With Peter's beautiful confession following, one can only imagine just what type of Bachelor he could be. He made the mistake of letting his ego stand in the way of winning Rachel's heart, and if put in a similar position in the future, it doesn't sound like he'd ever let his pride dictate his fate ever again.
So, don't rule Peter out from ever gracing the ABC stage anytime soon. His Instagram post shows that he's totally in the right frame of mind to be one of the future Bachelors. And seeing as the franchise is totally OK digging deep into its arsenal of contestants to find its next star, he just may still be in the running to helm in the years to come.