Pharrell Wore A Beanie To The 2017 Golden Globes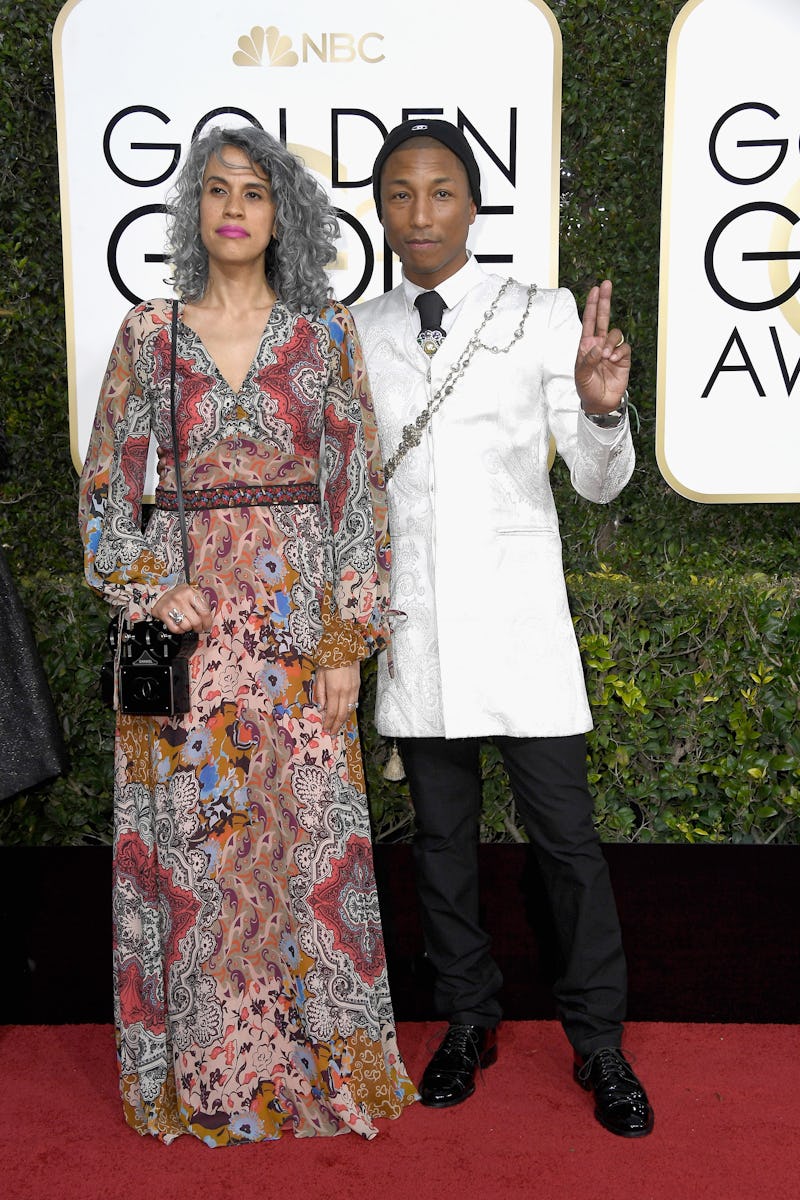 Frazer Harrison/Getty Images Entertainment/Getty Images
When Pharrell Williams hit the 2017 Golden Globes red carpet, Twitter exploded. The musician, who is nominated for Best Original Score thanks to his stellar work on Hidden Figures, wore a Chanel beanie to the red carpet. Naturally, Twitter lost it.
This isn't the first time Pharrell has left his hat-print on the world. Back in 2014, he wore an admittedly pretty dang large hat to the Grammys, which nabbed him the honor of 2014 "Hat Person of the Year." The hat turned out to be vintage Vivienne Westwood — it's a piece from her 1982/3 A/W "Buffalo" collection. And it lives on on Twitter, where "it" occasionally tweets things like existential gem "am I relevant rn?"
This year, Pharrell wore another designer piece, albeit a much simpler one. Though everyone loved the, ahem, sort of bloated-looking Westwood hat, fans were much more enthusiastic about Pharrell's choice this year: An uncomplicated black Chanel beanie with the white Chanel logo featured front and center.
Predictably, some folks are unhappy about the piece. One Twitter user dragged up the poor Westwood hat for a comparison, saying, "Honestly, I'm more offended by Pharrell's red carpet beanie, than his infamous hat."
But plenty of others are thrilled by the beanie's appearance — and they're not shy about it.
Check out a few of these beanie hot takes.
1. Someone Has To
2. Religion: Pharrell
3. Whole Beanie
4. A Challenger Appears
5. You Can't Please Everyone
Love the beanie or hate it, you gotta admit — it's classic Pharrell.