These Side By Side Comparisons Of The Older & Younger 'It' Actors Will Blow Your Mind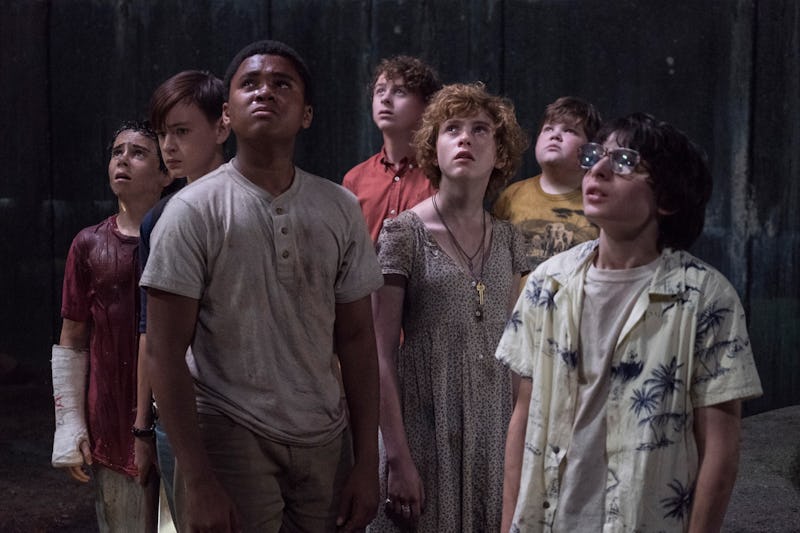 Warner Bros.
By splitting Stephen King's novel It into two separate films, the filmmakers behind 2017's It and the upcoming It Chapter Two were able to feature different casts for each film. The first movie features the Losers' Club as children, portrayed by child actors, while the sequel adds the adult versions of those same characters as the story picks up 27 years later. And when comparing the It cast's adults vs. kids, it becomes pretty clear that the sequel's casting department knew what they were doing.
In both the It novel and the It films, the Losers' Club — so named because its members are outsiders in their community — is made up of seven individuals who twice battle the malevolent entity Pennywise. The first battle takes place when they are children; 1958 in the novel and 1988 in the film. The second occurs 27 years later when Pennywise awakens from its hibernation. That year is 1985 in the novel, but It Chapter Two updates the timeline to the more modern setting of 2015. In both versions of the story, the Losers all move away from their hometown of Derry, ME while they're still young and forget about their battle with Pennywise. All except for one of them.
Mike Hanlon remains in Derry, becoming the town librarian and the link between Pennywise and the rest of the Losers. Once Mike realizes that Pennywise has awoken, he calls the rest of the Losers home so they can end the threat once and for all, and that conflict will make up the bulk of It Chapter Two. So who will be taking the torch from their younger counterparts in the sequel? Take a look below to see It's adult characters compared to their childhood incarnations.