Stop Everything: Prince Harry & Meghan Markle Just Got Their Own Royal Instagram Account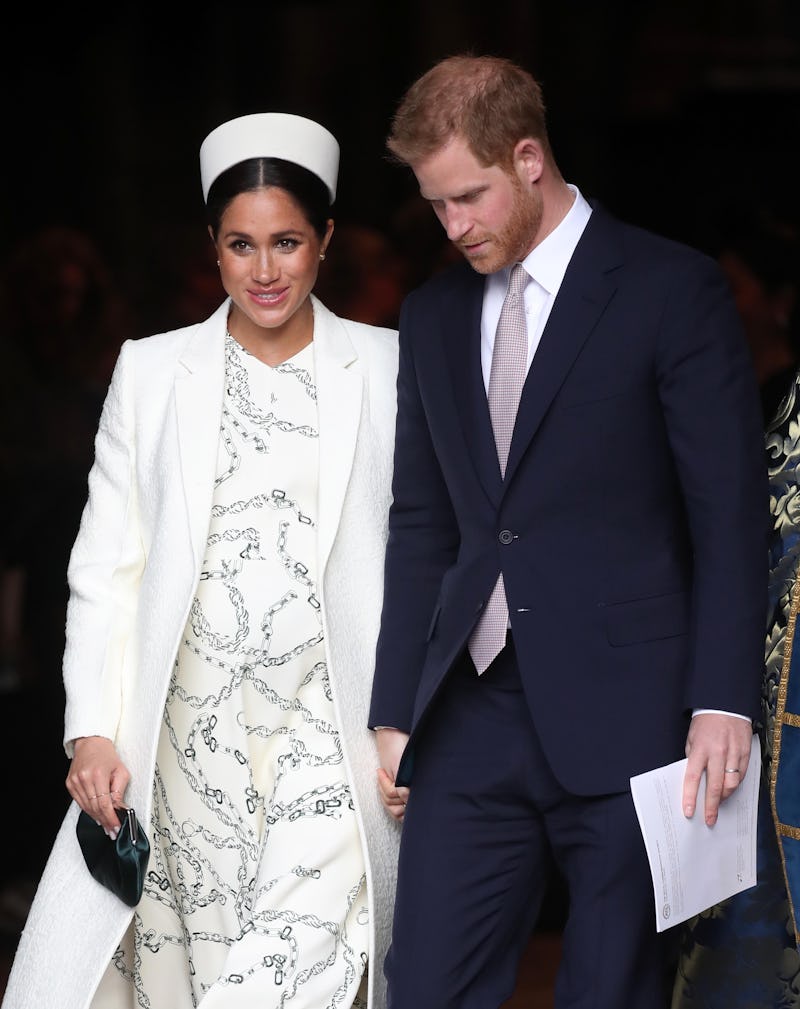 Chris Jackson/Chris Jackson Collection/Getty Images
It's a majorly exciting day for fans of the royal family, who will now be able to keep up with one of their favorite couples in a very modern way. Prince Harry and Meghan Markle got an official Instagram account, which launched on Tuesday, April 2. The joint account was announced by Kensington Palace on Twitter, and you can follow along at @sussexroyal.
The first — and only — post on the new Instagram account includes a message from the royal couple:
"'Welcome to our official Instagram; we look forward to sharing the work that drives us, the causes we support, important announcements, and the opportunity to shine a light on key issues. We thank you for your support, and welcome you to @sussexroyal.'- Harry & Meghan"
It couldn't be a more perfect time for Markle and Harry to join social media with an account of their own, because a lot is going on in their personal lives right now that has fans curious — namely, the fact that Markle's due date is creeping up. Their first child will arrive very soon, and not long after that, they'll celebrate their first wedding anniversary, so what better time to begin their family's presence on Instagram?
Over the past few years, social media has become more and more prevalent when it comes to Markle and Harry's various royal family members. After all, Princess Eugenie has her own Instagram account all to herself, and in March, Queen Elizabeth made her first Instagram post ever. It seemed like the Kensington Royal account was meant to represent the rest of the family, including Kate Middleton and William, since it has always featured photos and updates on the entire family, including the Queen. But now, the account's bio reads, "the official account of The Duke and Duchess of Cambridge." It's hard to say if this was a recent change or not, but maybe it'll focus more on Middleton and Will now that Markle and Harry have their own Instagram. Interesting.
And it's important to remember that this is more of a return to Instagram for Markle than anything else. Before she and Harry tied the knot, Markle was very much on the platform, sharing updates on her life and her work, throwback photos from her childhood, pictures of her friends — basically anything you'd expect to see from anyone else's Instagram.
Knowing the royal family, it's not likely that Markle and Harry will get too personal on the 'gram, which means selfies and frequent Instagram Story posts probably aren't happening. But it's still exciting news for fans who are hoping for more of a glimpse into their life together, especially once the baby arrives.
It will definitely be fun to see what Markle and Harry decide to share with their followers, especially after their baby arrives. It's hard to predict what the future holds for this royal couple, but now, fans have one more way to follow along with whatever their future adventures might be.