Priyanka Chopra Just Made A Huge Update On Instagram Showing Her Dedication To Nick Jonas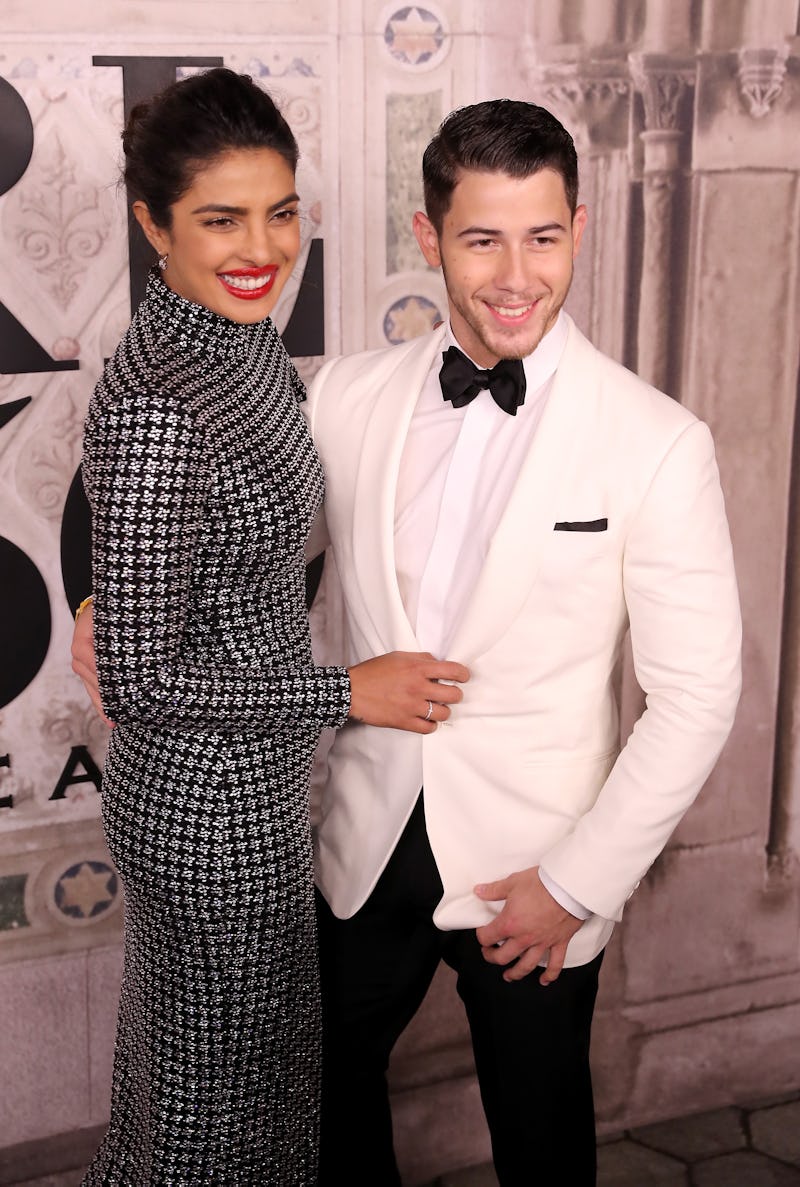 Rob Kim/Getty Images Entertainment/Getty Images
It's official: You can now call her "Priyanka Chopra Jonas," well, at least on Instagram. Priyanka Chopra added "Jonas" to her Instagram name, as JustJared.com pointed out on Thursday. It's been a longtime tradition for a woman to take her husband's last name during marriage, or to at least add his surname to her already existing family name. Changing one's name after getting married is a personal choice and one that Chopra seems to be embracing wholeheartedly. More than anything, the major Instagram update shows how committed the former Quantico star is to both Nick Jonas and their marriage.
It's unclear if Chopra legally changed her name to "Priyanka Chopra Jonas" or if she simply added "Jonas" on Instagram. So far, she hasn't added "Jonas" to her name on Facebook and the same goes for Twitter. The 36-year-old also hasn't made it clear if she wants to be called "Priyanka Chopra" or "Priyanka Chopra Jonas." At this time, the Baywatch actor hasn't made any comment about the name addition, but there's no denying it's just another way of Chopra showing her hardcore love for Jonas.
Over the weekend of Dec. 1, Chopra and Jonas officially tied the knot. They had two ceremonies that embraced both of their cultures. As reported by People, the first ceremony took place on Dec. 1 and it was a Western style wedding at the Umaid Bhawan Palace in Jodhpur, India, which Paul Kevin Jonas Sr. officiated. The second nuptials occurred on Dec. 2 during a Hindu ceremony at the same palace. They have been extremely open with their special day by sharing many photos and videos, including one giving a glimpse of their first dance.
The actor and the singer both appear to be on cloud nine right now after their whirlwind of an engagement and wedding. They are even welcoming the new nicknames they can now call one another. Not only did Chopra add "Jonas" to her Instagram name, but, on Dec. 6, Jonas called Chopra "Wifey" on Instagram.
On Thursday, Chopra appeared on Vogue's newest cover for January. Actually, she's the first Indian woman to cover American Vogue in the magazine's 126-year history. That's a huge deal and one both she and Jonas are proud of.
Clearly, the former Jonas Brothers singer couldn't contain his excitement, because after Chopra shared her cover on Instagram, he commented on her post, "Wifey."
It might be hard for people to believe that they share a geunine love for one another, especially since they moved faster than the average relationship. But, Jonas and Chopra seem beyond happy with each other and in their decision to marry.
It almost seems like Chopra knew Jonas was the one, too. As she recalled to Vogue, while on a date with the singer in Los Angeles, he said to her, "I love the way you look at the world. I love the drive you have." Chopra told the magazine, "As a girl, I've never had a guy tell me, 'I like your ambition.' It's always been the opposite."
And now here they are expressing their intense love for each other. Between Chopra adding "Jonas" to her name on Instagram to Jonas calling her "Wifey," it's safe to say these two are living married life to the fullest.