Rachel Bilson Is Totally Up For An 'O.C.' Reboot, But There's One Huge Roadblock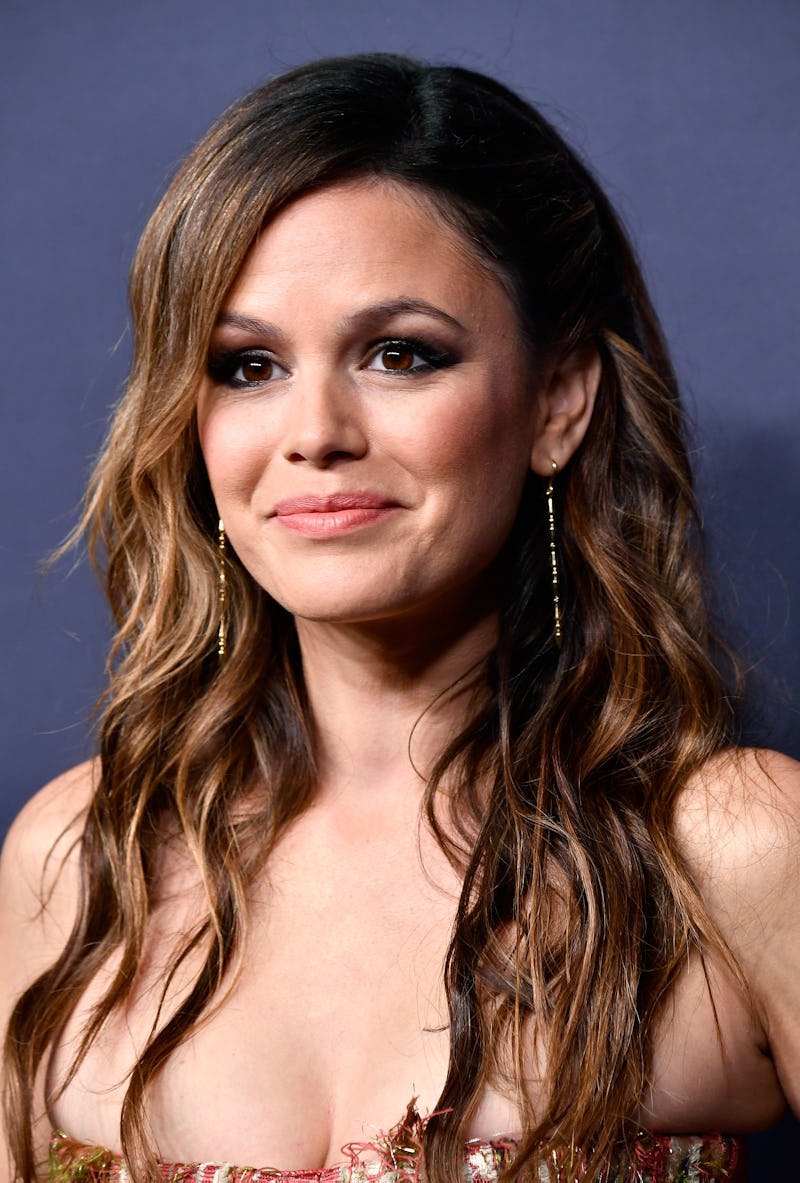 Frazer Harrison/Getty Images Entertainment/Getty Images
Revivals of beloved shows abound these days, from Will & Grace to American Idol, but don't expect to see your favorite O.C. characters back on the small screen anytime soon. Rachel Bilson said a reboot of The O.C. wouldn't work, on Tuesday, speaking to Entertainment Tonight, even though she's open to it.
At an event for her new show Take Two, Bilson, who played Summer Roberts on the Fox series, told the outlet that she doubted many of her former castmates would be interested in reprising their roles, and joked that a revival might have to focus solely on her character. "I mean, I would do it," the actor said. "I'll tell you about three people that wouldn't do it — five people? Six people? Eight people, let's be honest."
The show, which also starred Ben McKenzie, Mischa Barton, and Adam Brody, premiered in 2003 and quickly became a cultural phenomenon. Though she did temper hopes of an O.C. reboot, the actor revealed a few tidbits from behind the scenes that should make fans happy.
Bilson told ET that the cast had an inkling that the show had potential when they first arrived on set. "It was pretty crazy," she said. "I guess I didn't really know what to expect. I think we kind of felt like, 'Oh, this could be a special thing.' It was a weird time, but it was a lot of fun."
This isn't the first time Bilson has voiced her willingness to return to Newport Beach. In June 2017, the actor told E! News,
"I'm always open to things. I don't know what it would look like with our characters being old now. We were riding skateboards on the pier. I don't know what they do now as 30-year-olds. But it would be nice to see everybody again."
When asked what Summer would be doing today, Bilson joked that her character would probably still be right where viewers left her. "People always ask me that and I'm like, 'What was she doing when we ended?'" she said. "I can't even remember, it was so long ago. I'm sure she has kids with Seth. I don't know. She's on the beach." When fans last saw Summer in the 2007 series finale, she was walking down the aisle to marry Seth in a flash forward, so Bilson's vision for Summer's adult life is definitely possible.
Despite her comments to the contrary, Bilson isn't the only O.C. cast member who would be up for a reunion of some kind. McKenzie, who is currently starring in another Fox series, Gotham, told E! News in 2015 that he'd like to see Seth and Ryan back on-screen together. "I don't know," McKenzie said. "I saw Adam recently, and you know, I hope so. He's a great guy." Be still, our hearts.
Brody shared that sentiment back in 2013, but said he'd rather see the show revived onstage. "I'll do 'The O.C. Reunion: The Play,'" he told CNN. "I'd like to do it on stage ... I think that's where it should live."
Sucker Love Productions and Original Penguin actually staged their own version of that show, The Unauthorized O.C. Musical, in 2015, and while none of the original actors appeared in the show, Bilson and former co-stars Autumn Reeser, who played Taylor Townsend, Melinda Clarke, who played Julie Cooper, and Kelly Rowan, who played Kirsten Cohen, all attended the production, according to Variety. Series co-creators Josh Schwartz and Stephanie Savage came out to show their support as well.
However, one star has voiced her disinterest in bringing the show back. Mischa Barton, who played the charming but chaos-prone Marissa Cooper, told ET in 2015 that she didn't think there were any stories left to tell about those characters.
"Every time you try to replicate something it doesn't really happen, and after The O.C. there were a slew of things like it [that were] more salacious even," she told the publication. "There's nowhere to go with it."
Barton's character tragically died at the end of Season 3, and as great as it would be to see Marissa again, the show could — and did — feasibly continue without her. A Marissa-free reboot would not be unheard of. However, there's no confirmation that anything is in the works, and Bilson sounded doubtful that a reunion would really happen. As epic as the tagline, "Welcome back to the O.C., b**ch!" might be for a reboot, for now fans will have to settle for rewatching the original.