You Need To See Rachel Lindsay's New Summer Hairdo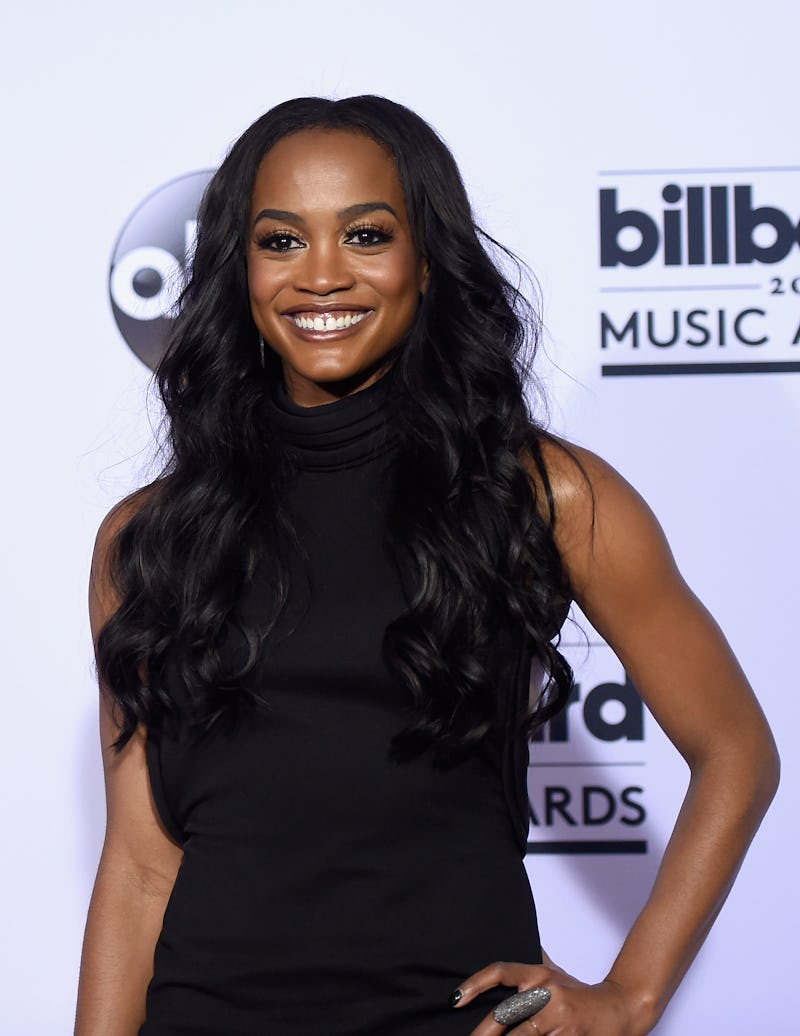 David Becker/Getty Images Entertainment/Getty Images
The weather's getting warmer, so you know it's time for the women to experiment with their hair. Whether that means cutting shoulder-length hair up closer to your ears or rocking a new lighter hue, it's the right time for hair inspiration. America's favorite Bachelorette is also following suit, and Rachel Lindsay's new summer hairstyle nearly brought me to tears with how good it looks and how much it means to me.
While looking for love on our television screens, the Dallas native chose to don long and wavy locks. But, once the cameras stopped rolling and she was back in her element, Lindsay decided to live her best black girl summer with a full head of box braids. It's a move that women of color can identify with all too well. When things start to heat up, we'll often opt for a little experimentation with a couple of packs of Kanekalon so our real hair can be protected from the harsh sun rays. And seeing Lindsay bask in this cultural tradition just hand-delivered the best feeling ever.
Oh, and she's played around with a few styles, too. From a half up, half down look to the classic swoop to the side, Lindsay has a lot of options when taking her hair from a night on the town to the court room in the day.
Yes, the court room. Lindsay is giving off summer braid goals in the office, too. And it's oh-so wonderful to see. Now, I'm not saying that box braids aren't professional to wear to work. I know from experience that it's, now, not as big of a deal for a lot of black women to experiment with their hair in the workplace. But, still, seeing Lindsay pull off this amount of normalcy excites me, especially since there are still incidents of black women being penalized for wearing their hair natural around the country.
We're only two episodes in, and Lindsay's already proven to be someone that I relate to on many levels. Aside from being absolutely beautiful, she's also accomplished, funny, laid back, and not afraid to let you know when you've royally pissed her off. Add her new set of gorgeous braids in the mix, and Lindsay's a professional badass, just like me and my friends.
I'm clearly obsessed with everything that is Rachel Lindsay and The Bachelorette, but, hey, so is the rest of America. She's probably the most relatable person on television right now, and I'm here for every bit of it.