Rachel Won't Let Her Black 'Bachelorette' Contestants Be Tokenized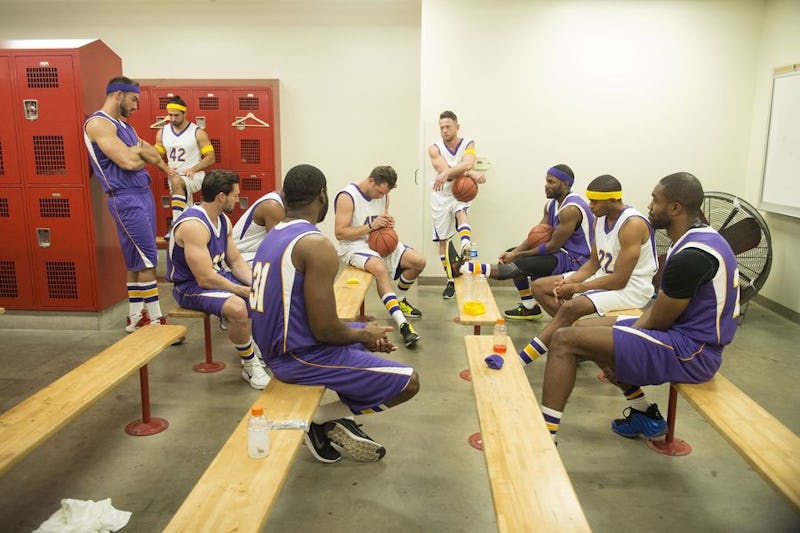 Michael Yada/ABC
Even after just a few episodes, it's already clear that Rachel Lindsay is one of the most loveable Bachelorettes the show has ever had, and she's making her search for love a fun one. But if you look at who was cast on the series, you might notice that most of the drama is coming from just a few contestants, that fellow suitor Kenny called "white dudes acting crazy" about insignificant things. But while it may seem counterintuitive, fans might actually be grateful for the presence of "Whaboom," Blake E., and their drama, because it looks like on Rachel's season of The Bachelorette, men of color are finally contenders for the win, while the "token" characters cast to maximize drama or fill out the cast are almost all white.
And Rachel promises that her season will remain diverse. In an interview with The Hollywood Reporter, Rachel said that "you will see more diversity go a longer way through my journey." And she gives credit to the casting choices, adding, "that's just because of the group of men that was coming out of the limo ... Race didn't play in as a factor when it came to choosing men along the way. In my final decision, I just went with my heart."
In the second episode, Rachel did give "ready to go black" Dean an early rose and take her first solo date with a white contestant — Peter, who had a serious conversation with her about relationships, therapy, and having a gap between their front teeth — but while it's common that a handsome white man gets a romantic kiss with the Bachelorette, it's much rarer that there's so many non-white men who are being seriously considered.
Of course there is one outlier, DeMario, who was booted for allegedly having a girlfriend (which he denied), but even teasers for future episodes show that it will be another white suitor, Lee, who begins making aggressive overtures during the stretched-out rose ceremony that could get him sent home. But while DeMario may be gone, there's still the likes of Kenny, Fred, Chris, Diggy, Iggy, Eric, and Josiah all fighting for Rachel's love. And with so many non-white men in the competition, it seems the criticism that guest-date coach Kareem Abdul-Jabbar made before Nick's season that "if you're black on The Bachelor or The Bachelorette, you're usually kept around as a courtesy for a few weeks before being ejected" does not apply to Rachel's season.
So yes, there's always some drama to be expected throughout a season of The Bachelorette. But the same way Rachel's role on the show is making a big part of the show's audience see a black woman as deserving of love from men of all races, so too is having the men of color being romanticized and sexualized just like the white men in the cast. When there's unfortunately still public debate about whether or not black women could even be pursued by any men outside their race (as shown by a now-deleted, ill-conceived Newsweek article), I think the fact that Rachel's season is truly diverse — meaning filled with a mix of people from all backgrounds — is a great sign.
So, if that means The Bachelorette needs a few "Whaboom" moments or the surprise ambush of Lexi the ex in order to maximize the live television tension, I'm willing to make that trade in favor of getting to see Rachel share meaningful connections with the men of color on her season.