Nick Confronted 'The Bachelor' Runner-Up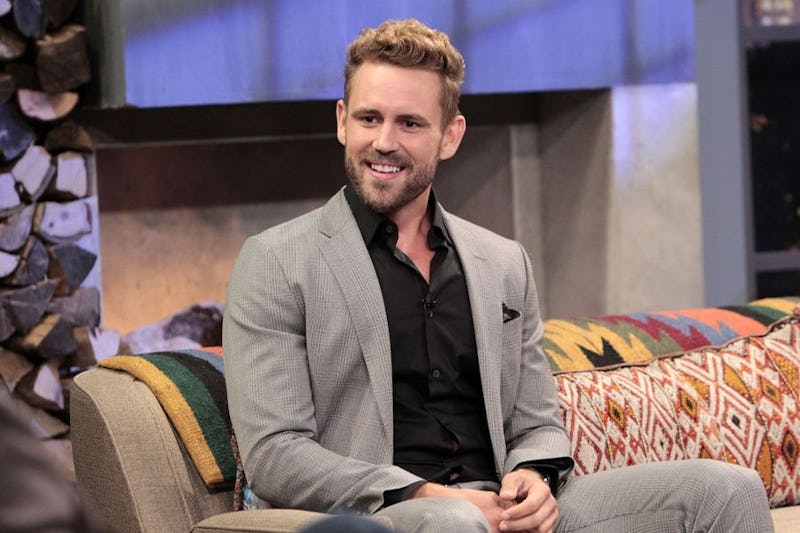 Rick Rowell/ABC
Poor Raven — I really thought that the girl had a shot at winning Nick Viall's heart on The Bachelor, but it turns out that Nick didn't have the same idea. They seemed to be on the same page emotionally, mentally, and physically (need I remind you of the "morning after" montage that the producers had Raven do after the Fantasy Suite?), but Nick proposed to Vanessa on The Bachelor, and now they are engaged to be wed. Of course, Raven confronted Nick on After The Final Rose to talk about what went wrong.
The After The Final Rose special is usually the same rigamarole every season — everyone oohs and aahs over the new couple, they answer questions about what life is like now, and some old Bachelor alum show up with advice or just to say hi. What can differ is the runner-up's reaction to the new couple. You could have a Nick Viall "why did you sleep with me when you were going to dump me" moment, or you could have a JoJo Fletcher "I'm the Bachelorette now so I don't care about you" moment. Raven is not the new Bachelorette (that would be fan favorite Rachel Lindsay), and her reaction was pretty tame.
In fact, Raven spent more time defending her own reaction to being dumped rather than confronting Nick about dumping her. She was so quiet and stoic throughout the whole thing that Chris Harrison and Nick questioned her about it, and Raven said that it was just her way of processing the fact that she was getting her heart smashed on national television. Raven's maturity is well beyond her years, and I'm glad that she was able to maintain a great deal of dignity in a situation where it's so hard to do so.