Reese Witherspoon Is Launching An Unscripted Series With A Feminist AF Message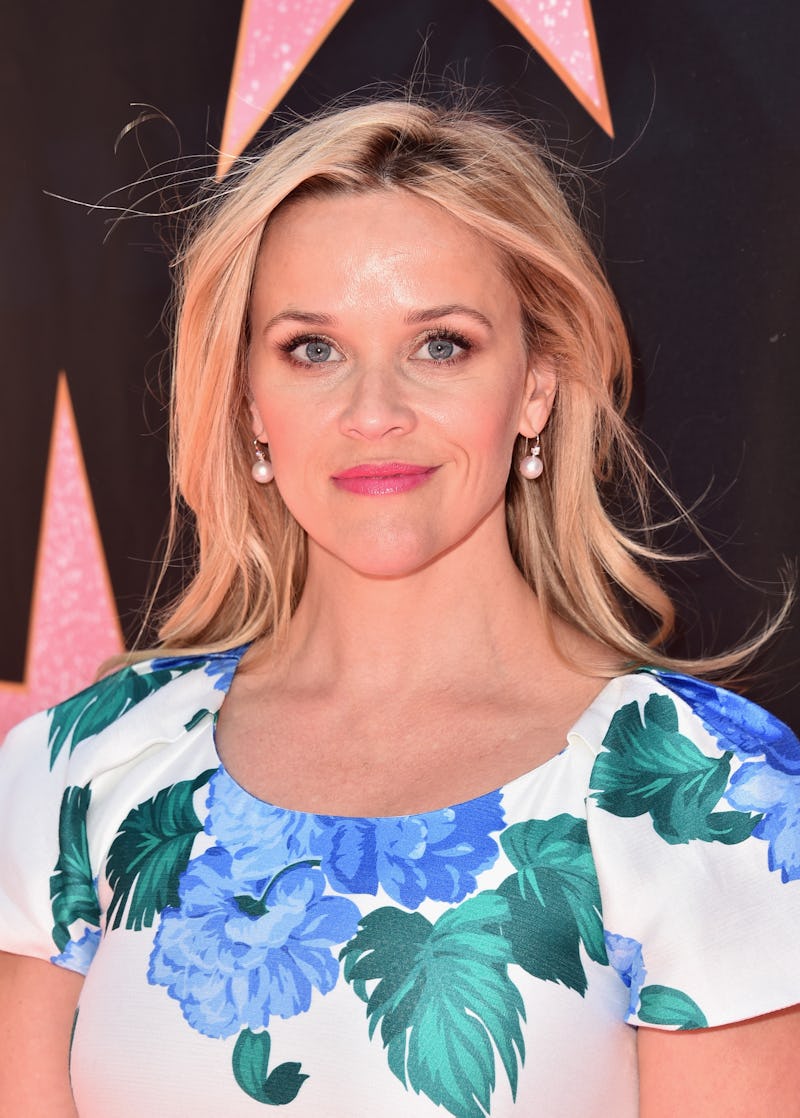 Alberto E. Rodriguez/Getty Images Entertainment/Getty Images
Reese Witherspoon might be pulling an Oprah, and no one should be mad about that. Reese Witherspoon is launching her own interview show where she'll interview some of her favorite women. It's called Shine On Reese and the hope is that it will also shine a spotlight on creative women that the world needs to know. It's all part of Witherspoon's new VOD channel Hello Sunshine — named after her production company — spotlighting female creators, which has become her Hollywood mission.
Shine On Reese will let Witherspoon sit down with "extraordinary women who have created their own unique paths to success," according to a press release obtained by Bustle. And hopefully, these successful women will be able to pass along a few tips for the rest of us. In a 30-second promo for Shine On Reese, she says she had an idea to "do a show about women I really love and admire." The show, which premieres on July 17, will feature interviews with some of Witherspoon's favorites like Dolly Parton, country singer Kacey Musgraves, former Teen Vogue editor Elaine Welteroth, poet Cleo Wade, and actor and activist America Ferrera, along with her Wrinkle In Time director (and one of Oprah's BFFs) Ava DuVernay, to figure out what drives them. Here's to hoping Witherspoon will add Oprah to that list sometime soon.
In the promo, Witherspoon promises the series will "be equal parts entertaining, inspiring, thought-provoking, and unabashedly real." In the trailer she's awe-struck by Parton's closet and flying through the air on one Pink's silk aerial ropes. The talk show will air on Hello Sunshine's new VOD channel available through DIRECTV, DIRECTV NOW and AT&T's U-Verse.
According to a press release, Hello Sunshine's channel will produce "engaging and distinctive new narratives with women at the center." Shine On Reese is the first unscripted series from Witherspoon, but it's not the only one on the channel. The Home Edit's Master The Mess will feature Nashville's "decluttering gurus" Clea Shearer and Joanna Teplin teaching everyone else how to organize their pantries, closets, shelves, along with their lives. The series premieres Sept. 4.
Since starting her media company Hello Sunshine two years ago, Witherspoon has been keeping herself busy creating female-centric content, which makes sense since the company's mission is "to change the narrative for women." She brought Big Little Lies to HBO, serving as star and executive producer, and will do it again for the upcoming Season 2 — this time with each of BLL's female stars getting paid more. She's also starring alongside Jennifer Aniston in a new series for Apple's streaming network about a morning news show. Not to mention, through her book club, Witherspoon's bringing female authors into the forefront, often optioning their books for movie and TV projects, like Celeste Ng's novel Little Fires Everywhere, which she is developing for Hulu.
As if that weren't enough, Witherspoon is also getting ready to release her first lifestyle book, Whiskey in a Teacup, and producing the podcast How It Is with Diana Guerrero of Orange is the New Black. The podcast will feature Guerrero speaking with women about their life experiences — definitely very on brand. Not to mention, the actor is finally bringing Elle Woods back to the big screen with Legally Blonde 3. Basically, Witherspoon is taking a page out of Oprah's book and expanding her empire while also helping women tell their stories the way they want.
In a recent interview with Fast Company, Witherspoon talked about rewriting the script in Hollywood by showing there's an audience for female-fronted content. "It was getting laughable how bad the parts were, particularly for women over 35," Witherspoon says. "And that, of course, is when you become really interesting as a woman." With each of her projects, Witherspoon has shown just how interesting women are of any age in any medium.
The world already has an Oprah, but it seems more than ready for a Reese. The future of media is female. Witherspoon's making sure of that.