These 'Reputation' Lyrics Are Proof Hiddleswift Lives On, If You Listen Closely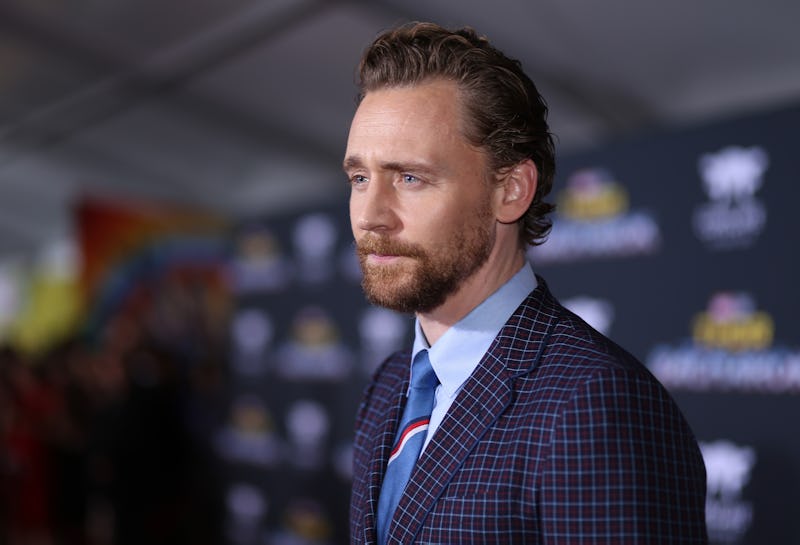 Rich Polk/Getty Images Entertainment/Getty Images
Taylor Swift's ill-fated relationship with Tom Hiddleston stunned the media. It was sudden, absurd, and brief — and weren't they both dating other high-profile celebrities like a minute before the two got together? (Yes.) Though the Hiddleswift saga feels like a lifetime ago, a question must be asked: Are there Reputation lyrics about Tom Hiddleston?
Reputation has 15 tracks, and four of them have already dropped in advance of the album's release. "Look What You Made Me Do" seems like a broad challenge to Swift's detractors, and the single "Gorgeous" is not a song you write about an ex, no matter how scandalous your involvement was. "Call It What You Want" is like a more down-to-earth "Gorgeous," and its emotional depth is hardly one taps into to write a song about a summer fling. Of the Reputation singles, that leaves one: The distinctly un-Swift "...Ready For It?'
The bass-heavy "...Ready For It?" has potential to be about Hiddleston, though it's maddeningly vague. It makes just enough references to public knowledge about the singer to keep us guessing. Swift, how are fans supposed to uncoil your relationship secrets if you keep dating tall, blonde Brits? Adam "Calvin Harris" Wiles, Hiddleston, and now cutie pie Joe Alwyn? C'mon!
So, is there a Reputation song about Tom Hiddleston? Let's take a closer look at these tracks. The good news is, there's a lot to unpack.
The era of "Hiddleswift" was abbreviated, but there may be more to it than people realize. Swift seems to be hinting at this across Reputation, where more than one song is a glaring reference to the actor. The whiskey-drinker with ocean blue eyes she references on "Gorgeous," for instance, could mean Harris, Hiddleston, or Alwyn, though Hiddleston is known for enjoying whiskey.
On other tracks, though, Swift is far less subtle. In "New Year's Day," she pleads, "Please don't ever become a stranger whose laugh I could recognize anywhere" — that has to be a message to Hiddleston and his distinct chortle. Tame enough, though, right? But "New Year's Day" is the last track on Reputation, but she's got a lot to work through before she gets there. On "Don't Blame Me," for instance, Swift writes, "I've been breakin' hearts a long time, and toyin' with them older guys." It's true that Swift has dated men several years her senior, but at 36, Hiddleston would be her oldest ex by three years.
Hiddleston's status as a Dignified British Actor led to Jaguar incorporating him into an ad campaign not too long ago. Swift appears to hint at this, by name-dropping the car on "King of My Heart." The singer swears that any of her album's romantic elements are strictly about current beau Joe Alwyn, but lyrics like "all the boys and their expensive cars, with their Range Rovers and their Jaguars" would only read as romantic to people who enjoy dating expensive cars. Furthermore, Swift sings "Ooh, you and me would be a big conversation" on "End Game," and that's infinitely more true of the Hiddleswift pairing than Swalwyn. A new Swift boyfriend will always make headlines, but Distinguished Franchise Actor Tom Hiddleston Swooping In In The Wake Of The Swift-Harris Breakup was, undeniably, a more interesting story than "Swift Is Dating A Guy From A Movie You Didn't See."
And then, there's the most incriminating songs: Tracks 11 and 12, "Dancing With Our Hands Tied" and "Dress." There's only one celebrity ex-boyfriend that Swift met while dancing at the Met Ball, and his name is Tom Hiddleston. Were their hands tied because they were both in relationships at the time (with Harris and Elizabeth Olsen, respectively)? It certainly seems like it. And while Swift references her subject's buzzcut, which Hiddleston didn't have at the time, she mentions her own freshly bleached-blonde locks. That offers some insight into her timeline; it has to be May 2016.
"Our secret moments in your crowded room," Swift writes, "They've got no idea about me and you." She could have gotten away with it, too, if it weren't for a few meddling bloggers. By late spring 2016, Swift and Harris had split up, and the Celebrity Couple Known As Hiddleswift was photographed together not long afterwards. Swift would have to bend space and time to convince anyone "Dress" is a song about Alwyn, and not even she is that powerful.
Those are just a few of the Reputation lyrics that are about Tom Hiddleston. More will surely reveal themselves upon endless album listens.