Research Says These 5 Surprising Things Can Reduce Depression In Men But Not In Women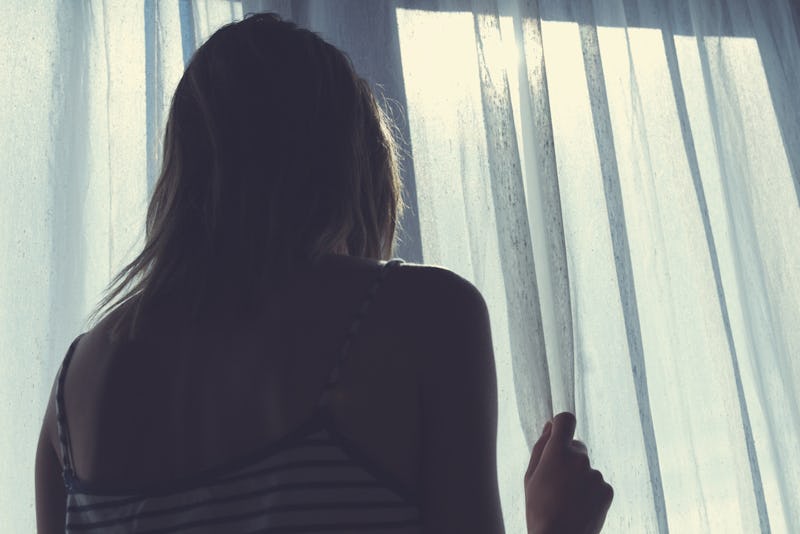 Astrostar/Shutterstock
According to the National Institute of Mental Health, over 17 million adults in the United States have experienced at least one major depressive episode over the past year. While it's known to be more prevalent in women, the NIMH says depression still affects over six million men each year. Treatment options for depression are generally the same for everyone — therapy, medication, or certain lifestyle changes. But some forms of treatment have been found to be more effective for men than women.
"Generally, the treatments for depression have not been developed with sex in mind," Dr. Catherine Burnette, an assistant professor in the School of Social Work at Tulane University, tells Bustle. "However, we know that depression presents differently in men and women."
Due to social pressures to fit "traditional male roles," Dr. Burnette says that some men may feel less comfortable expressing their emotions and vulnerability. Because of this, research suggests that men are more likely to exhibit depressive symptoms such as anger, irritability, and social isolation. They're also more likely to report having physical symptoms of depression, such as fatigue, pain, headaches and digestive problems.
There are so many different forms of treatment for depression, and everyone has different needs. It should be noted that rates of depression for transgender, non-binary, or gender nonconforming people are higher than for cisgender people in general. For instance, depression within the transgender community is higher than the general population. In fact, a 2013 study by the Journal of Consulting and Clinical Psychology found that nearly 49 percent of transgender men have depressive symptoms. While the same therapy options are available to them, research has found gender-affirming mental health services can be really effective. Still, medical bias means that research looking at depression treatment effectiveness in non-cisgender people is less robust than it is for cis-gender men and women.
According to current research, there may be subtle differences between how men and women experience depression. So according to Dr. Burnette, treatments should account for these differences. Unfortunately, "most treatments have not focused on this level of specificity," she says. Research may be limited, but here are some things that may be more helpful in reducing depressive symptoms in men than in women.