Sean Lowe Has Advice For 'Bachelor' Nick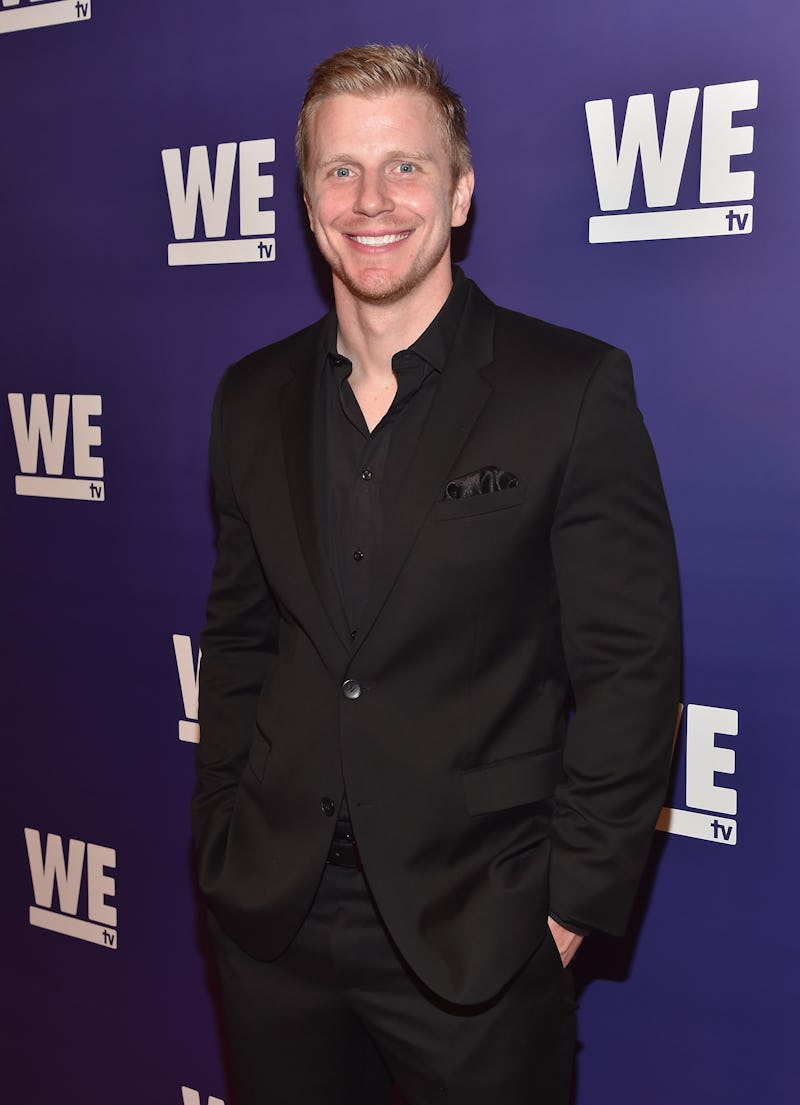 Alberto E. Rodriguez/Getty Images Entertainment/Getty Images
Everyone in Bachelor Nation knows that Sean Lowe and Catherine Giudici are one of The Bachelor's more enviable success stories. So, Sean has a lot of advice for current Bachelor Nick, which he spilled on Bustle's Bachelor podcast. On a very special mini episode of Will You Accept This Podcast? (which you can listen to here) Romper Senior News and Entertainment Editor Allison Piwowarski and Bustle TV Editor Martha Sorren talked to Sean about all things Nick, love, and Dancing With The Stars. He also had something to say about what life is like after you leave the Bachelor mansion.
Sean said the most important thing he learned was that life with your new fiancée doesn't truly begin until The Bachelor completely stops. He pointed out that when you are in the process, you are living in a fantasy world that doesn't exactly connect you to reality. There are so many distractions that accompany the whole experience, and he suggested making it a priority to place your fiancée at the top of your list with everything else coming in at "a distant second."
When it comes to Nick's specific predicament with finalist Vanessa over where they will settle down if she wins, Sean had some important wisdom to pass on. The former Bachelor pointed out that where to move is a really important issue for any couple, especially in this particular situation. In his case, Catherine made what he called "a tremendous sacrifice" when she moved from the Pacific Northwest to his hometown in Dallas. He said that, although he doesn't want to speak for Nick, if they can't come to a compromise on who has the "deeper roots" where they currently are, then they really can't have a future.
As for Nick's slotted appearance on the upcoming season of Dancing With The Stars, Sean flat out said it was not something he would do again if he had the chance. According to Sean, who competed after his own season, it took a toll on his new relationship to jump into another competition directly after The Bachelor. Since Nick is already doing it, Sean's advice was to not concentrate too much on winning the whole competition or spending an absurd amount of time practicing, but just to have fun instead.
As a former Bachelor that has made his relationship thrive, Sean has a lot of great insight. Make sure you check out what else he had to say and hear all about his new project, which will help you find a lasting love of your own.