People Are Not Pleased With Selena Gomez's Comments About Working With Woody Allen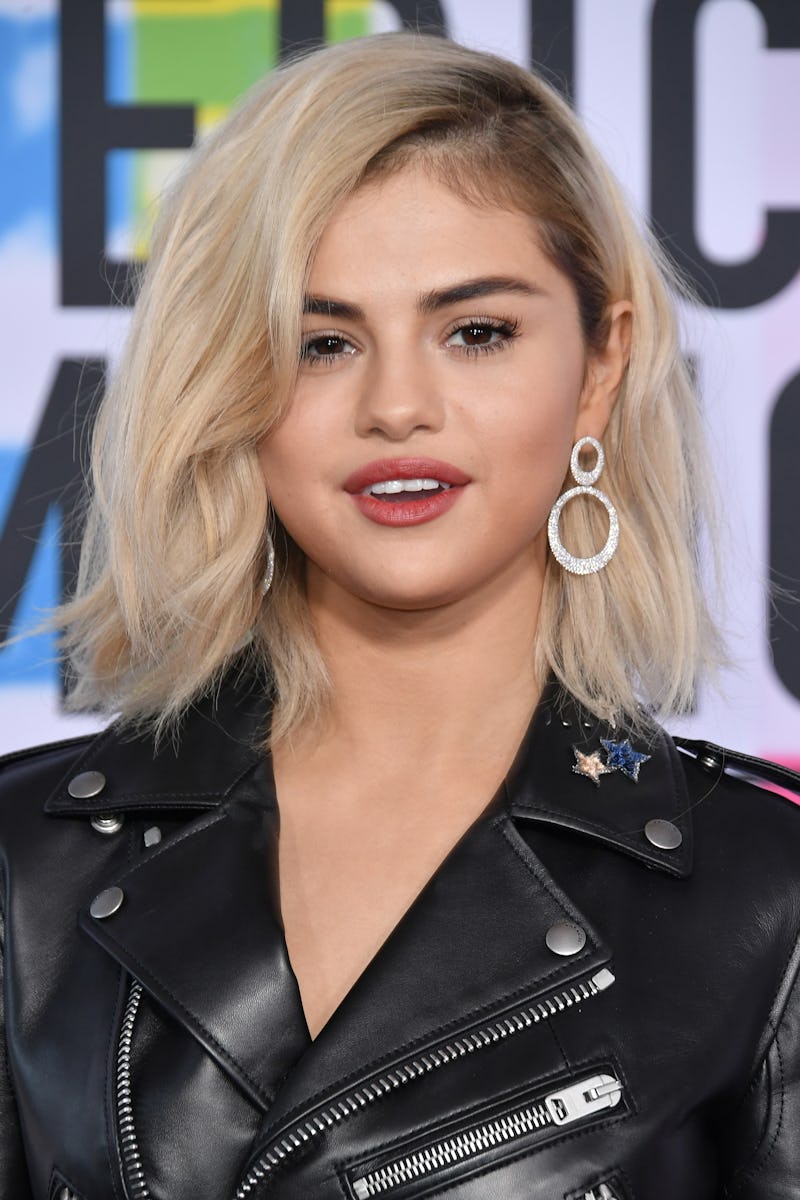 Neilson Barnard/Getty Images Entertainment/Getty Images
In a new interview with Billboard magazine, singer and actor Selena Gomez was asked about working with director Woody Allen and many are displeased with how she responded. Gomez was named "Woman of the Year" by Billboard, and in her lengthy interview with the publication she speaks on a number of topics including her recent kidney transplant, her new music, and remaining friends with The Weeknd after breaking up. But the part of her interview where Gomez addresses working with Allen is the quote that has fans and non-fans alike expressing disappointment with the "Wolves" singer.
It's been almost four years since Allen's adopted daughter Dylan Farrow published an op-ed piece for the New York Times alleging that Allen sexually abused her as a child, and many famous faces in Hollywood have seemingly ignored the allegations made against the director. (Allen has denied the allegations against him, including in a lengthy piece for the New York Times.)
When asked by Billboard about whether Allen's past was something she "thought about before signing on to" star in his upcoming film, A Rainy Day In New York, which also stars Elle Fanning and Jude Law, Gomez gave the following reply,
To be honest, I'm not sure how to answer — not because I'm trying to back away from it. [The Harvey Weinstein allegations] actually happened right after I had started [on the movie]. They popped up in the midst of it. And that's something, yes, I had to face and discuss. I stepped back and thought, "Wow, the universe works in interesting ways."
This isn't the first time fans have criticized Gomez for her decision to work with Allen, but it seems people are especially bothered by her recent comment and gave the following reasons. (Bustle has reached out to a rep for Gomez regarding the reaction from readers, but did not receive a response at the time of publication.)
She Didn't Really Address Allen's Past At All
As some have pointed out, the timing of the accusations against Weinstein was a coincidence, and doesn't really have anything to do with the allegations against Allen. (For the record, Weinstein has denied any allegations of nonconsensual sex.)
An Attempt To "Sound Woke"
Gomez's response fell flat for fans who noted that she sounds like she has "no idea what she's talking about."
People Were Confused
Given the allegations against him, Gomez could have phrased her response much differently.
Particularly By Her Choice Of The Word "Interesting"
As users on social media have noted, there's nothing "interesting" about allegations of sexual abuse.
Even Fans Who Love Gomez Think Her Response Was Improper
Farrow's op-ed letter came out years before Gomez signed on to participate in Allen's film. Like fans are pointing out, her decision to be in the movie and her recent comments feel "wrong" to many.
Possibly A Nail In The Coffin
Yes, some people are even saying this could be the nail in the coffin for Gomez, but that's not going to be the case. Aside from her hugely popular career, let's not forget she's been a vocal advocate for mental health and suicide prevention awareness. Gomez does seem like her heart is often in the right place, and hopefully she'll listen to the feedback she's receiving for her Billboard quote about Allen.
Fans Are "Forever" Disappointed
Indeed, Gomez did chose to work with Allen, and for some, that decision was very disappointing.
Her Comments Are Undeniably Hard To Defend
Although difficult to defend, they do present an opportunity to learn.
Some Think The Quote Says A Lot About The Pressure Actors Are Under
However, this doesn't change the fact that Gomez could have opted not to agree to work with Allen in the first place.
It's certainly true that actors are under a lot of pressure, and there could be consequences for speaking out. But if there's one thing we have seen from the recent wave of allegations of abuse and inappropriate behavior, it's that the public is no longer interested in letting this type of behavior continue without consequences.
If you or someone you know has been sexually assaulted, call the National Sexual Assault Telephone Hotline at 800-656-HOPE (4673) or visit online.rainn.org.