'The Lion King' May Have Found Its Timon & Pumbaa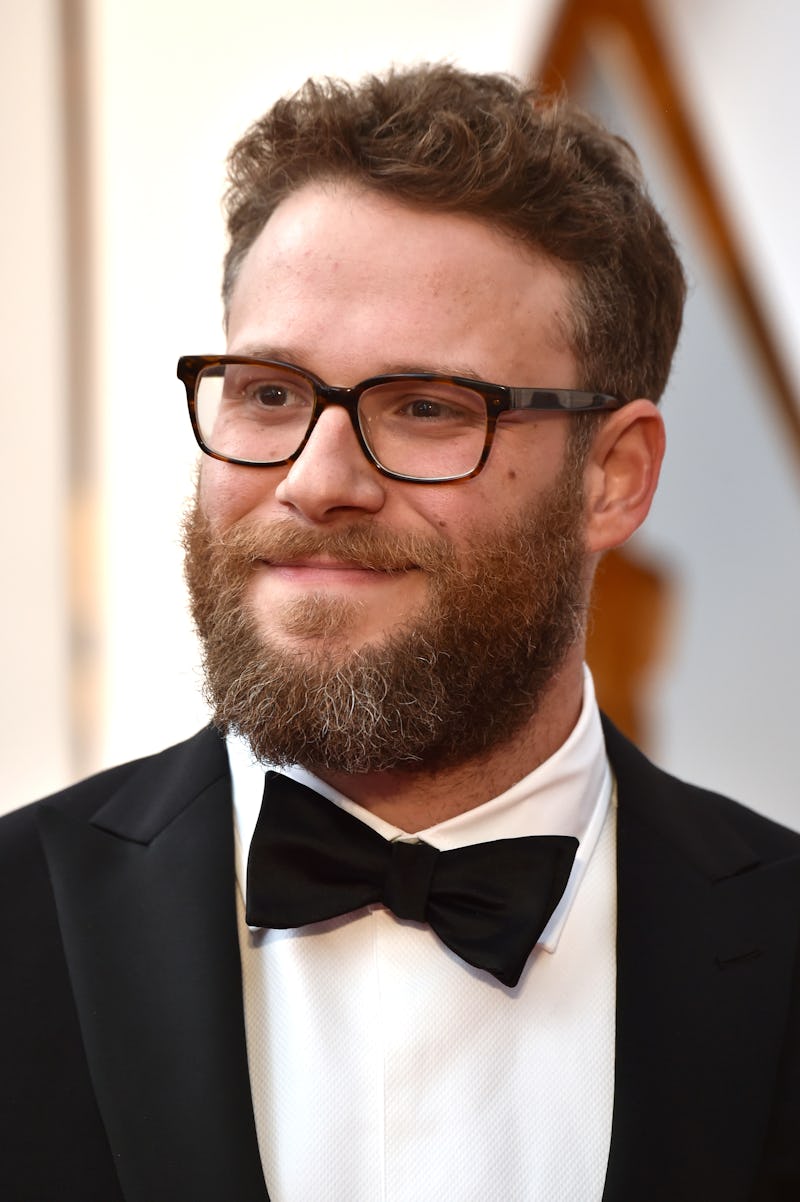 Frazer Harrison/Getty Images Entertainment/Getty Images
A dynamic duo may be signing on to Disney's upcoming live-action adaptation. According to TheWrap, Seth Rogen and Billy Eichner are in talks to join Lion King, and they would add a comedic twist to their lovable characters, for sure. Word has it that Rogen and Eichner are reportedly in final negotiations to play the unforgettable duo of Timon and Pumbaa in the new version of the Disney classic, and I personally think the pairing couldn't be more perfect, given the actors' backgrounds in comedy. There's no denying that they're simply hilarious, and I can't even begin to imagine the jest they would lend to the film, which is slated for a July 2109 release.
In the initial release, the warthog Pumbaa and meerkat Timon teamed up to look after the lion cub and main character, Simba, after he flees the kingdom. If the new storyline will be anything like the first, it'd surely be entertaining to have Rogen and Eichner join forces to navigate through the jungle together.
This wouldn't be Rogen's first foray in the realm of voice acting. In the past, he's also lent his talent to different characters in Kung Fu Panda, Monsters vs. Aliens, and Sausage Party. Meanwhile, Eichner has also voiced a character in 2014's Penguins of Madagascar and appeared in six episodes of the animated sitcom, Bob's Burgers. So, needless to say, these guys are totally prepped for the task ahead of them.
Earlier this year, it was revealed that Donald Glover and the legendary James Earl Jones signed on to lead the cast of the Disney remake, which is being spearheaded by Jon Favreau.
Jones, of course, will be reprising his role from the 1994 version as the mighty King of the Pride Lands, Mufasa, while Glover has been tapped to play the iconic role of Simba. That means that Jones voiced the character well over 23 years ago, while Glover was merely an 11-year-old kid when the film premiered. How's that for the "circle of life?"
There have also been whispers that Beyoncé may lend her voice to the character of Simba's bestie-turned-wife, Nala. I'll just leave that right there, because this is all too exciting for me.
I mean, just judging from the casting alone, it sounds like Favreau's got a surefire success on his hands. It's worth noting that this is by no means his first rodeo either. He also directed and produced 2016's version of The Jungle Book. That film alone grossed over $955 million and became the 4th highest grossing film of that year, according to Forbes.
The Lion King joins the long list of Disney remakes that have been popping up over the years. And with the success of other reimagined classics, such as Beauty and the Beast and Cinderella, there are definitely no signs they'll be stopping anytime soon.
Keep 'em coming, Disney. I'm totally here for it.