Sexual Fetishes Are Way More Common Than You Think — & Here's The Most Popular One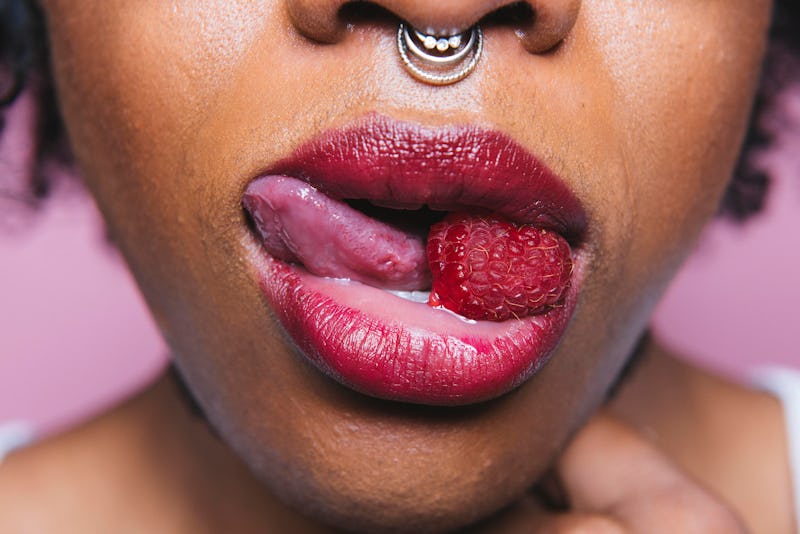 BDG Media, Inc.
It's absolutely normal to have a sexual fetish and, no matter what that fetish is, as long as it involves consenting adults that's what really matters. What's "normal," in regards to sexual fetishes and fantasies isn't for anyone to say.
According to a 2016 survey of 2,300 people by sex toy retailer Ann Summer, 75 percent of respondents said they had at least one sexual fetish. Even among those that were able to openly discuss their fetishes, 61 percent of them felt there was a stigma attached it it. Which, of course, can be devastating.
In an effort to destigmatize sexual fetishes, CalExotics' resident sexologist Dr. Jill McDevitt taught a course called "Fetishes A-Z" during Harvard Sex Week, an initiative by the student-run organization Sexual Health Education and Advocacy Throughout Harvard College (SHEATH) to educate students on human sexuality.
"When it comes to sexuality, it's key to note that just because something isn't 'normal' (common, conforming to an arithmetic average) doesn't mean it can't be normal (an acceptable behavior)," Dr. Jill McDevitt tells Bustle. "We get into trouble with fetishes because of a tendency to say if something isn't common (like, say, a fetish for adult breastfeeding), then it's weird and problematic."
Approximately 50 students attended the fetish class and took part in an on-site survey. Below are some of the key takeaways.