11 People On The Taboo Acts They Enjoy In Bed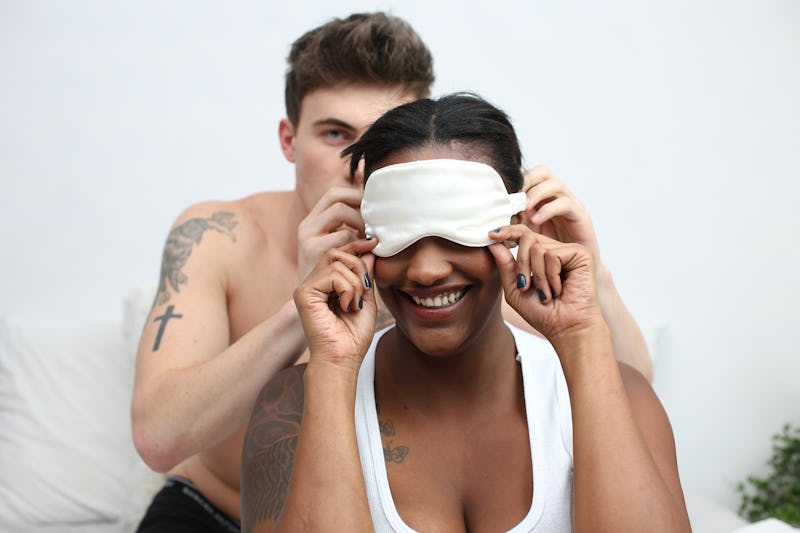 Ashley Batz/Bustle
Even if we don't always discuss it, being kinky isn't uncommon. Although for a long time it was kept in dark corners of the world because people were afraid to admit to the fact that their brand of sexuality wasn't run of the mill, in recent years, especially with the release of the Fifty Shades of Grey franchise, people are being more vocal about what turns them on — and off.
"There are many people, more than you think, who are not vanilla," sex expert Dr. Logan Levkoff tells Bustle. "We're not all supposed to experience our sexuality the same way… and we're understanding that more than ever."
Recently, the following question was posted on Reddit: What taboo sexual act are you willing to admit to liking? As is often the case with Reddit, the responses came flooding in, because who doesn't want to share their kink with a bunch of strangers when you're hiding behind a handle? It offers a safe space to come clean about the sexual taboos that sometimes, depending on the company, can raise an eyebrow.
Because we have reached a point where being kinky isn't being shamed the way it used to, Reddit's timing for the proposed question is perfect. Here are 11 sexual taboos that were shared on Reddit.