Shawn Mendes Is Totally Fine Being Single, Thank You Very Much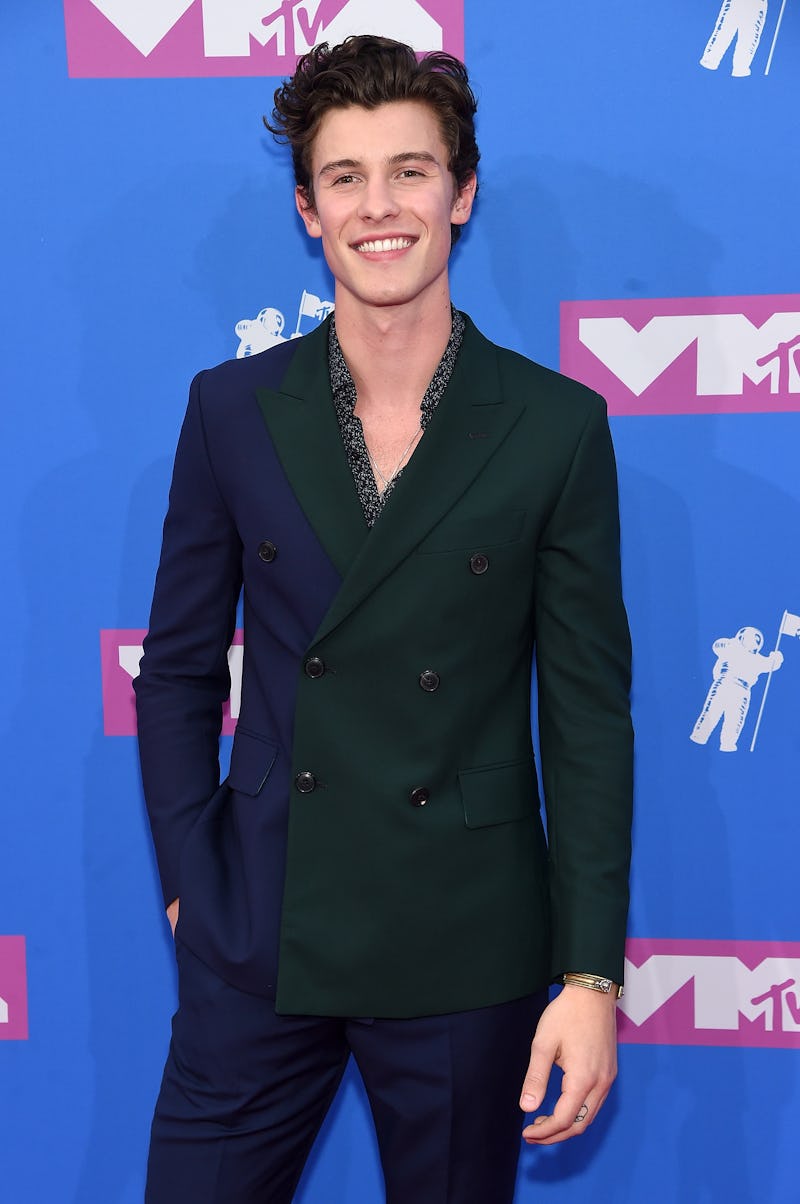 Jamie McCarthy/Getty Images Entertainment/Getty Images
Despite what anyone may tell you, it's OK to not be in a relationship. As one of Variety's 2018 Power of Young Hollywood cover stars, Shawn Mendes revealed he's single — and he's totally fine with it. It's no secret the 20-year-old singer is currently one of the most popular young musicians. He's become a huge star and his fans can't help but crush on him. Even though many of his songs are about love, right now, Mendes is simply living his life and waiting for romance to find him.
He admitted to Variety,
"I'm not currently dating anyone, but it's not because I don't have time — I don't know if I'd be dating anyone if I was home in Pickering, either."
Of course he thinks about dating and what it would it be like to be in a relationship. Who doesn't? But, at this point in time, the "In My Blood" artist isn't losing sleep over not having someone by his side.
Mendes said about dating,
"It hasn't stumbled across me, and I'm not chasing it. Of course, seeing all those other artists and people in relationships, you think, 'Maybe it would be nice; who would be great for me?' And that's when you realize: 'This is wrong. Let it be. I'm not supposed to be with anyone right now.'"
Like he said, when the moment is right romance will happen. It's not a good idea to force a relationship or to rush into anything, especially when it might not be right. Clearly, Mendes doesn't want to be in relationship simply to say he's in one.
The "There's Nothing Holdin' Me Back" singer has a positive outlook on dating. Far too often people believe they have to have a romantic partner, but it's also important to be comfortable with being alone. Plus, if you're not happy with yourself, there's a chance your relationship won't be successful.
While chatting with E! News in May, Mendes said he was single after dating rumors circulated involving the singer and Hailey Baldwin. The two walked the 2018 Met Gala red carpet together and many believed them to be a couple. Obviously, they aren't, because Baldwin is engaged to Justin Bieber.
"I am single," Mendes told E! News. "The Met Ball was such an incredible experience for me. It was just overwhelming in the most incredible way. I was so lucky for my first time going there to be able to go with someone like Hailey because she's such a vet and I really admire people like her because of how outgoing she is in such an overwhelming experience."
Speaking of Baldwin, Mendes told Variety that she is "one of the most beautiful souls I've ever met." He also said about his friend's engagement, "It's great to see two amazing people get together. If you know them both separately it does make a lot of sense — a little bit of yin and yang."
Before news of their engagement broke, Us Weekly reported Mendes spoke about Bieber and Baldwin dating with ETALK on June 18. "I think that's awesome," he said. "I love them both. They're both really awesome people. When I first started out, everybody was like, 'Oh, how do you feel about being compared to Justin?' I was like, 'What do you mean, how do I feel?' That's the best thing anyone could say to me. He's the man."
As for the couple being engaged, the Daily Mail reported Mendes told the Australian show The Project in July, "I texted Hailey the day of, and I said congrats. That's what it is. I think everybody wants there to be more — there's not."
Mendes sounds like a really good guy, who not only wants the best for those he cares about, but also himself. Whenever he enters a relationship, that person is going to be truly lucky to have someone like Mendes in their life.