Is It A Bad Idea To Bring This Up To Your Partner?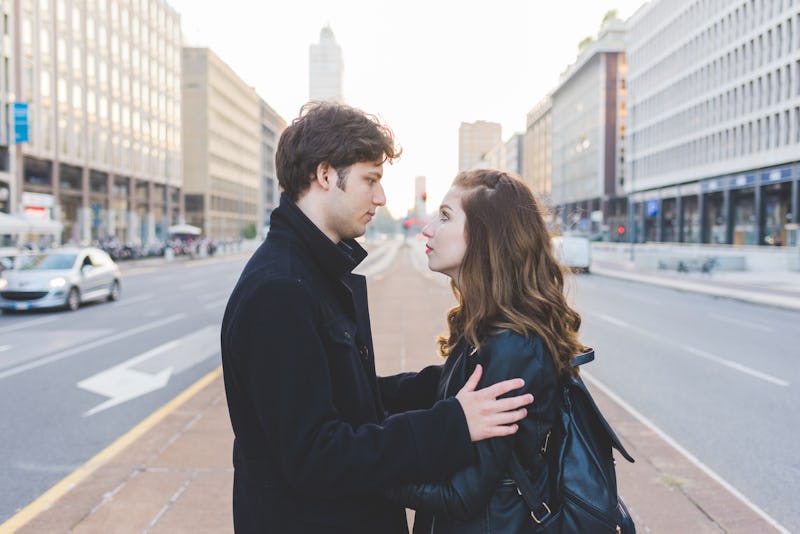 Fotolia
As much as we may wish they were, relationships are not perfect. But have you ever had the feeling that maybe the relationship you're in isn't right for you? You like your partner enough, you may even love them, but for some reason something just feels off. In that case, should you tell your partner that you're having second thoughts about the relationship?
"Generally speaking, honesty is the foundation of good relationships," Robert Weiss LCSW, CSAT-S, Senior Vice President of the National Clinical Development for Elements Behavioral Health tells Bustle. "If people are not honest with their partners about what they are thinking and feeling, especially in regard to the relationship, that is a recipe for disaster. So yes, it is wise to disclose about second thoughts, including why those thoughts are occurring. Otherwise, the underlying problems are never addressed, causing resentments to fester and grow larger. Most problems in a relationship can be overcome, but the partners have to communicate about what those problems are before they can be dealt with."
I've totally been there. I've jumped into relationships that moved a little too fast. When I finally took the time to pause, take a step back, and evaluate where I was, the doubts crept in. In instances where I did bring up the fact that I was having second thoughts, those never ended up working out in the end. I'm not saying having that conversation will be a precursor to a breakup. Everyone's situation is different. But if you are questioning whether or not you should tell your partner you're having second thoughts about the relationship, here are some things you should think about: