Stephen King Says Trump Blocked Him On Twitter — But Jo's Got His Back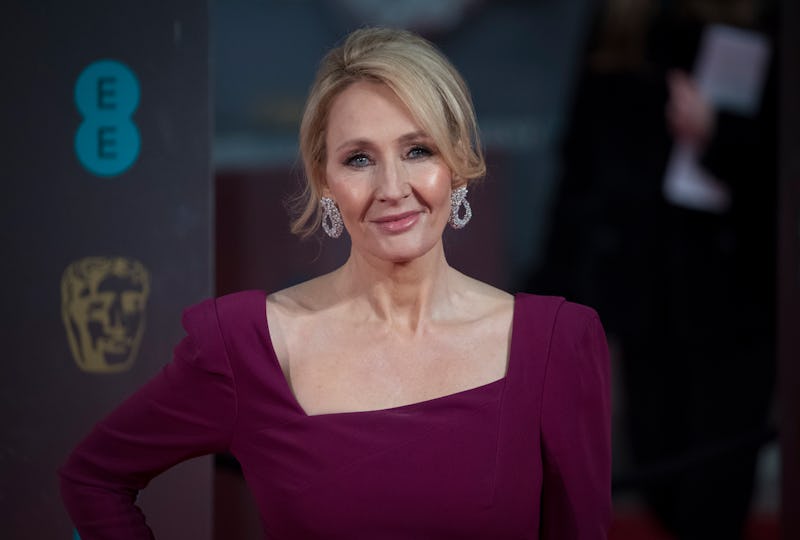 John Phillips/Getty Images Entertainment/Getty Images
It's no secret that authors, celebrities and other creatives have been using social media, and especially Twitter, to speak out against Trump and his administration since he was sworn in (and really, since he was first announced as a Presidential candidate.) In fact, this use of Twitter has become a huge talking point for everyone from fans to reporters to politicians themselves. Rallying cries of "stick to acting" have been levied against people like Sophia Bush and Alyssa Milano whenever they share their political thoughts. And the large group of YA authors speaking out, including Victoria Aveyard, Jenny Han and Becky Albertalli, have raised questions about whether they are forcing their political views on young readers.
But, if we've learned anything from our recent political and social climate, its that speaking out for what we believe in is more important than ever. And Twitter has become the center of online activism for many. Cultural figures using their platforms to respond to political news from healthcare to the proposed Muslim Ban, and to call on their audiences to rally against the injustices being perpetrated, is now par for the course. One of those figures whose voice has been the loudest is celebrated author Stephen King. And, according to a tweet King posted on June 13, Trump has allegedly blocked the author.
But, never fear! Harry Potter author J.K.Rowling herself, who has also been incredibly outspoken on Twitter about both American and Europian political concerns, was incredibly quick to offer her support to her author-in-arms in these trying times.
We can talk about how ridiculous this is, if true, but really it's not even a little bit surprising at this point in the game. But we're endlessly grateful for creators like King and Rowling who are unafraid to speak out, especially with their gargantuan audiences. Let's just hope Rowling can slip under the radar and keep her DM tweet smuggling ring going for foreseeable future.