Stephenie Meyer's New Project Sounds So Much Creepier Than "Twilight"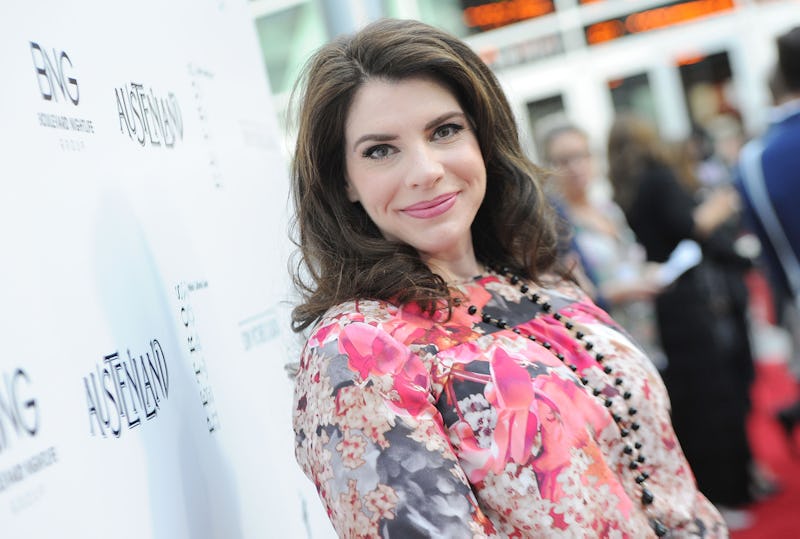 Angela Weiss/Getty Images Entertainment/Getty Images
One of our favorite YA authors is coming back with something brand new: Stephenie Meyer is producing a TV show, and it sounds deliciously dark and creepy. The Rook was originally a novel written in 2012 by Daniel O'Malley, and it's got a premise so eery that even vampires and werewolves look harmless in comparison. With Stephenie Meyer at the helm, this is shaping up to be one of the most exciting TV shows to hit our screens in 2018.
The screenplay has been adapted from the source material by Sam Holcroft and Al Muriel, and Stephenie Meyer will oversee the project in her role as executive producer. The novel The Rook is about Myfanwy Thomas, a woman who woke up in a park with no memories, surrounding by dead bodies all wearing latex gloves. In her hands is a letter: "The body you are wearing used to be mine." Did everyone else just get chills?!
Stephenie Meyer once said in an interview with The Times that she didn't think her stories would ever be "really graphic or dark" because of her personality, adding that "there's always going to be a lot of light in my stories." Almost ten years on, I'm excited to see that she's changed her mind, and is getting involved with a project quite so sinister. Of course, I'm sure her influence as executive producer will bring the same element of magic to The Rook that we first fell in love with in The Twilight Saga.