Here's What Taylor Swift's "Look What You Made Me Do" Lyrics Actually Mean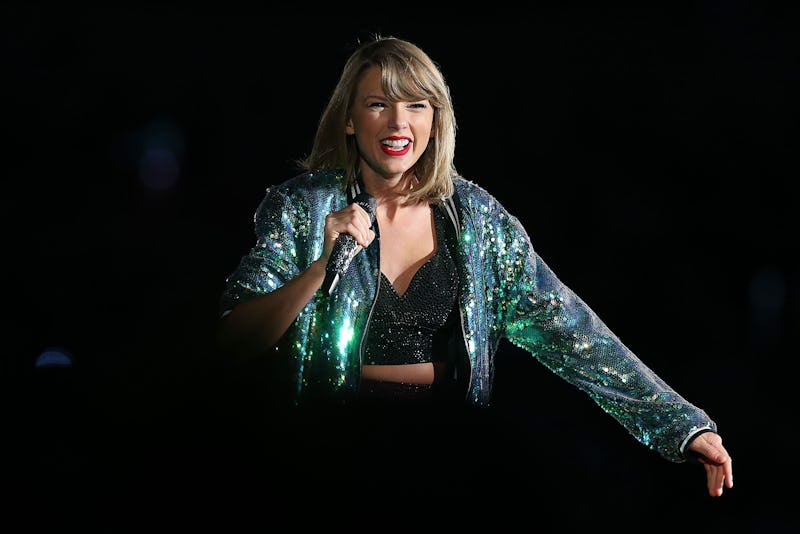 Graham Denholm/Getty Images Entertainment/Getty Images
The moment that Swifties have been waiting for has finally arrived — the 1989 singer officially dropped a new track on Thursday night (or early Friday, depending what coast you're on). And as soon as you absorb the meaning of Taylor Swift's "Look What You Made Me Do" lyrics, you'll better understand why Twitter already can't stop talking about the track. This is the first song off of Swift's upcoming album Reputation, which will be released in November, and it... is a lot.
The lyrics seem to take shots at Kimye and at the media, depending on how you choose to read these dense lyrics. The story is that Swift is sick of being used and abused and pushed around by her enemies, and now she's pushing right back — and it's your fault that she's doing it. From decrying your "perfect crimes" and "little games" to announcing that the old Taylor Swift is dead to someone over the phone, this song leaves fans with a lot to unpack. You may want to listen to it multiple times in order to stop focusing on this catchy, edgy beat and start focusing on the actual message. And also to wonder who she's talking to. Let's begin.
First Verse
I don't like your little games
Don't like your tilted stage
The role you made me play
Of the fool
No, I don't like you
I don't like your perfect crime
How you laugh when you lie
You said the gun was mine
Is it cool?
No, I don't like you
This verse seems like it could be going right out to Kim Kardashian and Kanye West. In the first place, the "titled stage" line could be a reference to Kanye's floating Saint Pablo tour stage. And Kardashian infamously exposed Swift on National Snake Day for making misleading statements about whether or not she had been aware of West's "Famous" lyrics about her before the song came out. Although recording a private conversation in California without the consent of both parties is a legal grey area, Swift didn't press charges beyond noting in her statement that it was illegal. A perfect crime, wouldn't you say?
Bridge
But I got smarter
I got harder in the nick of time
I mean, I rose up from the dead
I do it all the time
I got a list of names and yours is in red underlined
I check it once then I check it twice
If the Kimye allusion in the first verse is true, then apparently Swift is still not amused. Nice dark reprise of Santa Clause there, by the way.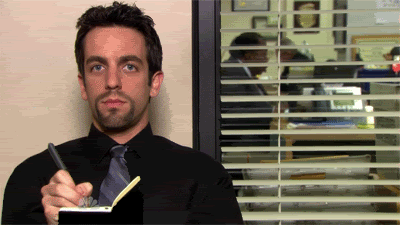 Chorus
Oooh, look what you made me do
Look what you made me do
Look what you just made me do
Look what you just made me
Release a new sure-to-be hit song? Yeah, let's make her do it again.
Second Verse
I don't like your kingdom keys
They once belonged to me
You ask me for a place to sleep
Locked me out and threw a feast
The world moves on, another day
Another drama, drama
But not for me, not for me
All I think about is karma
And then the world moves on, but one thing's for sure
Baby, I got mine but you'll all get yours
This verse specifically seems to be less about Kimye and perhaps more about the media. Swift was, after all, was considered America's sweetheart prior to the turnaround, which could be the "kingdom" to which she's referring — Hollywood, that is, not America. And no world moves on from drama to drama faster than the media world.
Reprise
I don't trust nobody and nobody trusts me
I'll be the actress starring in your bad dreams
This reprise more or less explains itself.
And, Finally...
I'm sorry, the old Taylor can't come to the phone right now
Why?
Oh, 'cause she's dead
Yet another Kimye allusion. Kardashian recorded a phone call between Kanye and Swift... and now the old Taylor can't come to the phone. Hmm.
It appears that we're in for a whole new Taylor Swift. The world had better prepare itself, because this song is nothing like we've heard from the singer before.