This News About Tenley From 'The Bachelor's Engagement Will Make You Cheer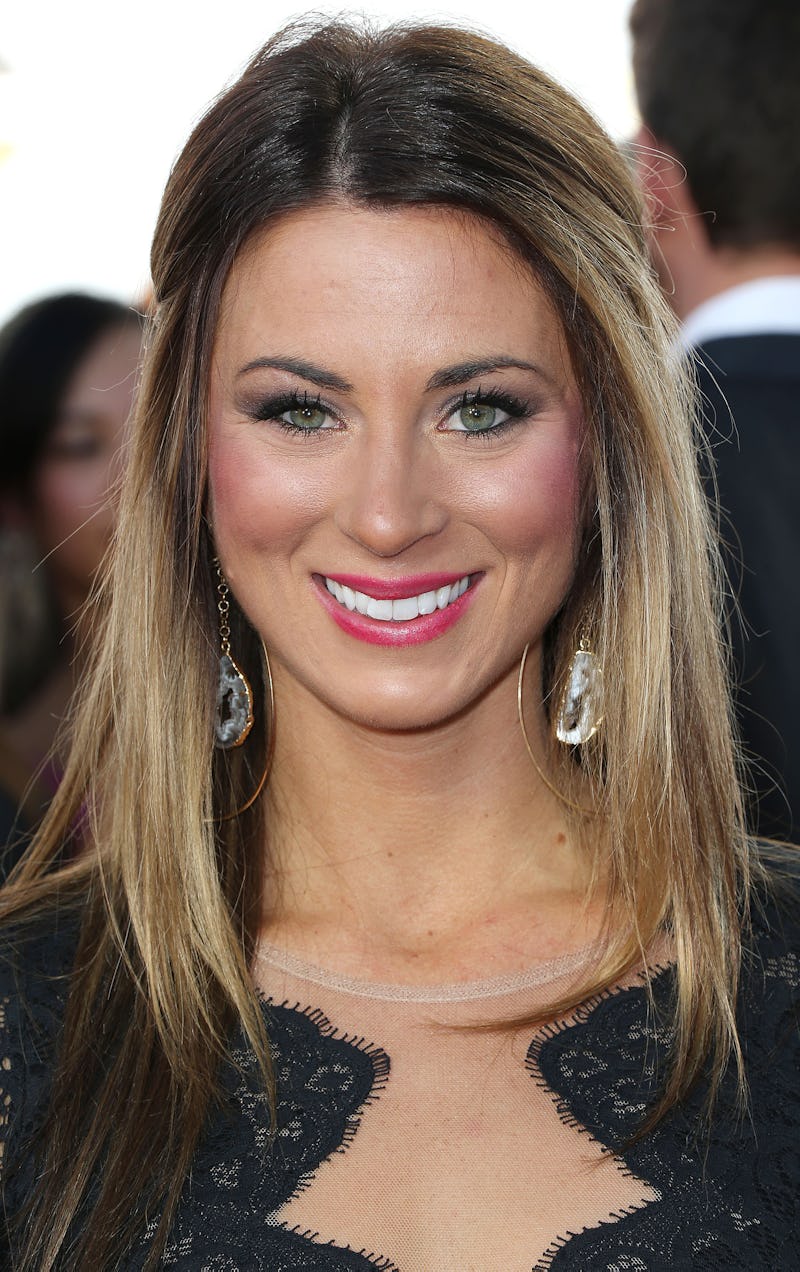 Frederick M. Brown/Getty Images Entertainment/Getty Images
There are wedding bells in the future for yet another member of Bachelor Nation, and the fandom couldn't be happier for the couple. On Saturday, Jan. 13, Tenley Molzahn announced she's engaged to her longtime boyfriend, Taylor Leopold. Tenley shared a sweet photo of herself and Leopold along with a caption that will make romantics swoon.
On Instagram, Tenley wrote,
"THIS IS HAPPENING!!! Last night I said yes to spending forever with him! My heart is gushing with happiness and excitement & I can't stop thinking of how good God is!!! Taylor, you're the answer to some of my hearts greatest prayers and deepest desires, and that you have chosen me, and that we really get to do this, my heart is full of praise! God's Love and faithfulness has always been true to me, but since the day I met you, I truly believed that God had all along been letting me find my way to you."
Tenley has been a part of Bachelor Nation since Jake Pavelka's 2010 season of The Bachelor. The holistic nutritionist also appeared on Bachelor in Paradise and Bachelor Pad. Despite being a runner-up on Jake's season, Tenley didn't find love until she started looking off-camera. In February 2016, Tenley revealed to Bustle that she was dating Leopold, and even though they had only been together for a short time, she was already certain he was the one for her way back then.
At the time, Tenley told Bustle, "I'm going to marry him. He's so cute... it was the exact right timing. When you know, you know. I've been waiting to meet this guy for a long time."
What makes Tenley's certainty so remarkable is that she and Leopold had only been dating for three weeks when she told Bustle she was sure Leopold would be the man she married. In her interview, Tenley said that she met Leopold through a friend who attended the same church as her future fiancé, which seems fitting since faith appears to be a big part of Tenley's life. Fast-forward two years, and it turns out that Tenley's instincts were right — she and Leopold were always in their relationship for the long haul.
In 2016, Tenley explained to Us Weekly that her boyfriend had never seen her season of The Bachelor, and his lack of knowledge about her reality star past actually made Leopold more appealing. "He didn't know me from The Bachelor, which is really really cool," Tenley said in her interview.
She also noted that she wasn't ashamed of her time on the show. Quite the contrary, she said she felt she learned about herself during her Bachelor days, but she's fine with Leopold only knowing her from their real-life interactions. However, if Leopold ever wants to marathon Tenley's season of the Bachelor, it sounds like she would be up for it.
Right now, Tenley has more important things to do than revisiting her Bachelor roots — like planning a wedding. And her fans couldn't be happier for the former reality star. As soon as Tenley shared the news of her engagement on Instagram, her Bachelor Nation family started sending congratulations her way.
One fan wrote, "So happy for you Tenley! You deserve so much happiness, God is good!" And another Tenley and Leopold fan weighed in with, "I think we have all been waiting for this post! You are such a beautiful person and deserve all the happiness. Congrats!"
With her comments section filled with love, and the man she's known she was going to marry since she met him in 2016 by her side, Tenley's 2018 is looking bright. Now, let the countdown until the couple's wedding commence.