The 10 Best Pots For Indoor Plants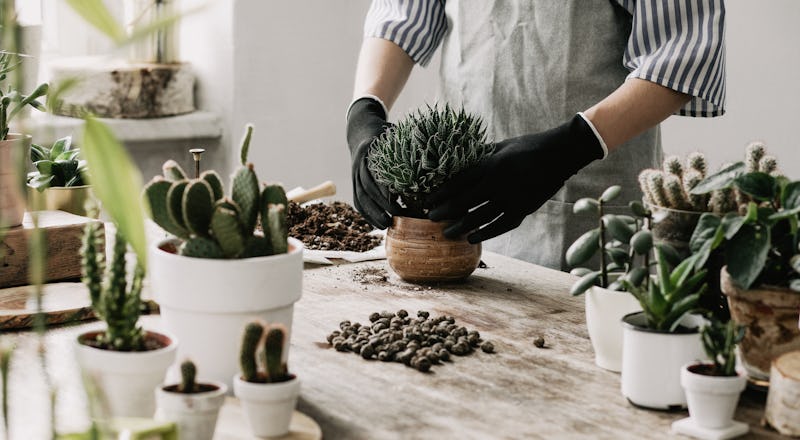 Followtheflow/Shutterstock
While having a pot that matches your decor is important, a well-designed pot will also save you a lot of hassle — and the best pots for indoor plants can even help keep those ferns, succulents, and other plants alive and healthy longer.
What should you look for? Choose pots with drainage holes. These allow excess water to run through and promotes better air circulation. This also means you'll want a tray under it. While you can make pots without drainage work, it requires very careful watering not to drown your plant, which is why all these top picks have them (even the hanging planters).
What material should you choose? Ceramic and plastic are the two best options, and both have their pros and cons. Ceramic pots are porous which means your plants are less likely to experience root rot from overwatering. It also means you'll have to water more often. Plastic pots are lighter, less likely to break, and easier to clean. Plants in plastic will dry more slowly which is good for those who forget to water, but not so great for those with the tendency to water too often.
How large should it be? According to plant store The Sill, if your current pot is 10 inches or smaller, choose a pot that is an inch or two bigger than your current one (the plastic grow container your plant comes in from the store counts). If your pot is more than 10 inches, go up 2 to 4 inches.
Choosing the right pot for your indoor plants will save you a lot of work in the long run. Below, the best highly rated options on Amazon.