A New Novel From The Author Of 'The Hate U Give' & 11 More YA Books Out In February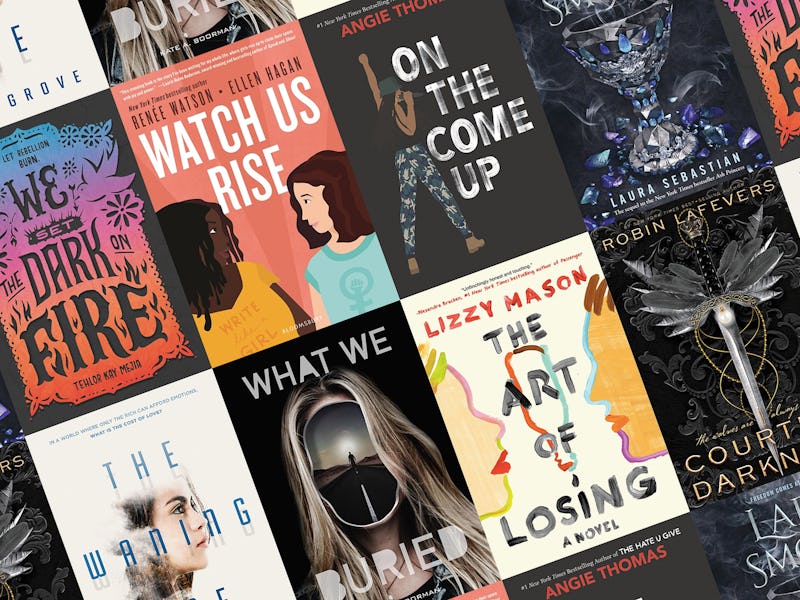 Happy Valentine's Day to you, because there are so many YA novels to fall in love with coming out this month. This list of the best young adult novels of February contains some huge names (ahem, ever heard of Angie Thomas?) and some super exciting debut authors that are already getting serious buzz.
Let's just get right to the point: Angie Thomas is following up her massive debut THUG with On the Come Up, so we're already sold, no questions asked. Plus, Robin LaFevers is returning to her His Fair Assassin universe with a new duology, and cult-fave authors Jeff Zentner and Shaun David Hutchinson are each releasing new books. As for debuts, get the names Tehlor Kay Mejia, Lizzy Mason, and Astrid Scholte on your radar now.
This month, your bookshelf will be packed to the brim with fantasies, contemporary stories, some dystopia (which feels like a return to some classic YA). Tehlor Kay Mejia's We Set the Dark on Fire is like a Latinix The Handmaid's Tale with a new spin, and S.E. Grove's The Waning Age is giving us hints of Lauren Oliver's Delirum with its premise that children eventually are waned off their emotions.
Check out the best YA books coming out this month.