The 13 Best Nonfiction Books Of March Include A 'Bachelor' Tell-All & A Look At Women In Tech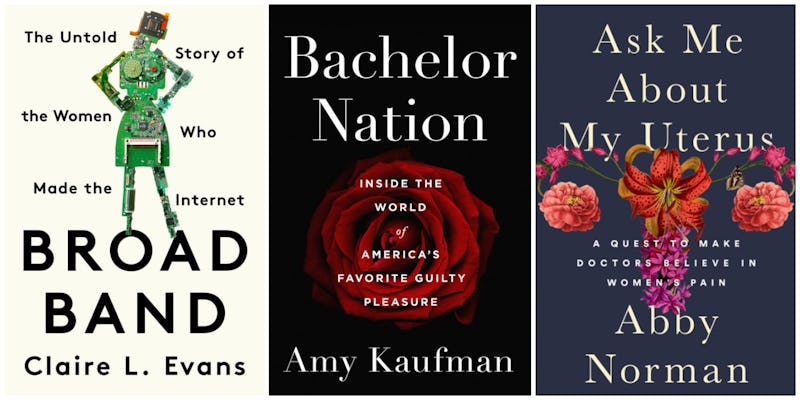 February brought us athletic magic while the Olympics were being held, a mix of triumph and tragedy, and heated national debate, among other momentous developments. Now, however, the short month is over. March is here, and that is exciting for multiple reasons: Not only will it bring the end of winter (finally!), it also ushers in Women's History Month. On top of that, March's new book releases are ahead of us, and those include a nonfiction selection sure to keep any reader enthralled.
Publishers definitely didn't forget about Women's History Month when planning their release calendars; there are numerous books about the history of women in various industries debuting throughout March. You'll be able to read about women's role in shaping the digital age, the battle for suffrage in the United States, Second Wave feminism, and more.
Other options abound, too. An unauthorized book about the Bachelor franchise looks at what goes on behind the scenes, while another explores luck and how you can find more of it. Additional picks center on topics like crafting, two of the women behind the terrifying Manson murders, and working in Hollywood. It's a mixed bag of titles, which means you're bound to find one, if not more, to entice you.
Below, you'll find 13 nonfiction books due out in March that you'll want to consider reading ASAP.