The Grammys Bee Gees Tribute Did The Band Proud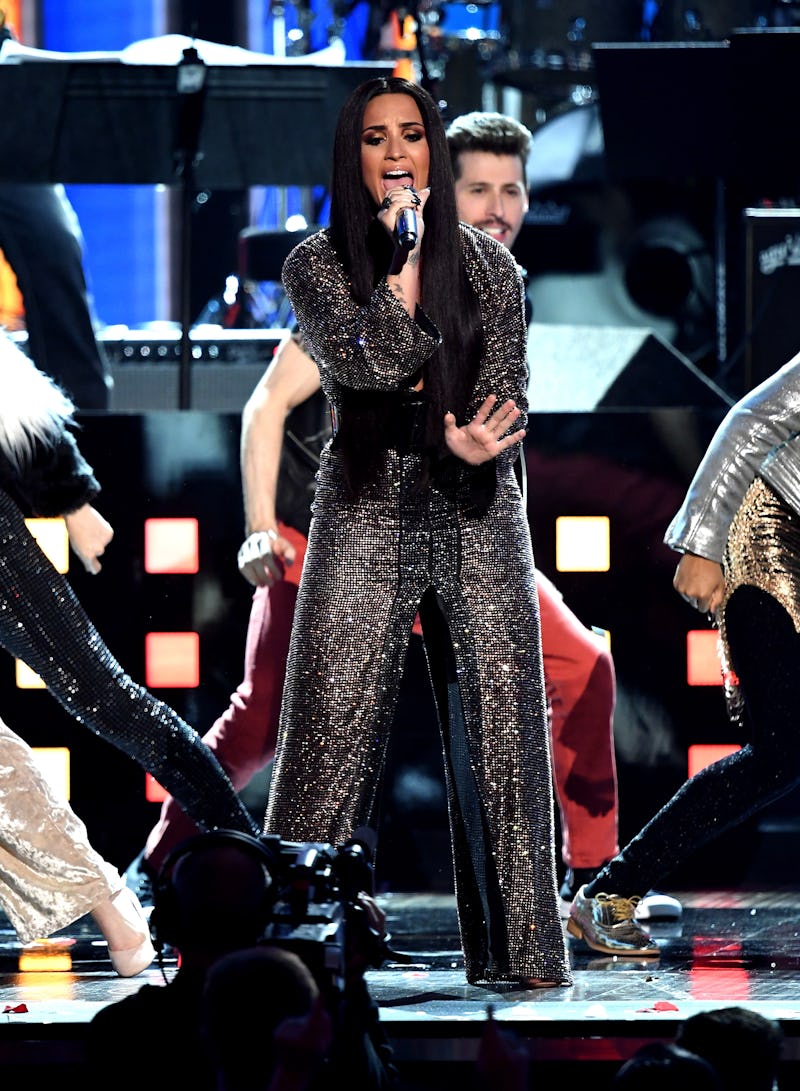 Kevin Winter/Getty Images Entertainment/Getty Images
The Bee Gees may be best known for the soundtrack to Saturday Night Fever, but their mark on the global scene spans so much greater than that one (albeit very best-selling) soundtrack. That's why I was happy to see that the 2017 Grammy Awards would honor the Bee Gees with a tribute medley performed by Demi Lovato, Tori Kelly, Andra Day, and Little Big Town. It was a poignant and well-performed ode to a trio of brothers that changed the face of music in the 1970s, and it became clear during the performance that Bee Gees member Barry Gibb loved the Grammys Bee Gees tribute, too.
Truth be told — I thought I preferred *NSYNC's Bee Gees medley tribute from the 2003 Grammy Awards (swoon) all this time, but I'm glad to say that this one was pretty good, too. The medley was a lovely combination of the Bee Gee's greatest hits like "Staying Alive," "How Deep Is Your Love," and "Night Fever," and what struck me the most is how much Barry Gibb was grooving along to his own songs. Twitter noticed, too, that Gibb was singing along to the artists in his own tribute.
Watch Lovato's tribute in the video below:
And here's what Twitter had to say about this Grammys moment.
Both of his brothers — Maurice and Robin Gibb — have passed away, and I'm sure it meant a lot to Gibb to see his life's work, which helped define the sound of the 1970s, played out to a new audience.