The National Book Awards Finalists Are Here & Your Reading List Just Got SO Much Longer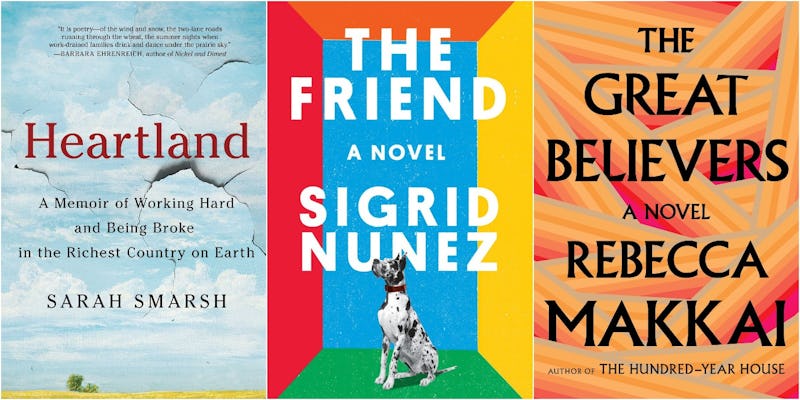 Attention book-lovers, can I get a drumroll, please, because the National Book Award finalists are here, and I have a look at all 25 of the lucky books and their authors below.
Since 1950, the National Book Foundation has recognized the best in American literature with its prestigious annual prizes, the National Book Awards. Traditionally, four categories have been recognized — fiction, nonfiction, poetry, and young adult literature — but this year, there is a new prize being awarded for translated literature. That's right, the biggest book award in the United States just got even bigger.
Around 1,600 titles were considered for the 2018 National Book Awards, according to Executive Director of the National Book Foundation Lisa Lucas, who announced the 25 finalists on BuzzFeed News' live morning show, AM to DM, alongside hosts Saeed Jones and Isaac Fitzgerald. The winners, which will be announced at the National Awards Ceremony and Benefit dinner in Manhattan on Nov. 14., will join the ranks of famous writers including William Faulkner, Marianne Moore, Philip Roth, Toni Morrison, Ta-Nehisi Coates, and many more.
There is still over a month to go until we find out which five books will be awarded one of the literary world's most prestigious prizes, but in the meantime, you can get to know each the finalists in each category. Which titles will you be rooting for?