The 25 Best Nonfiction Books From 2018 Cover Poverty, Addiction, Heartbreak & More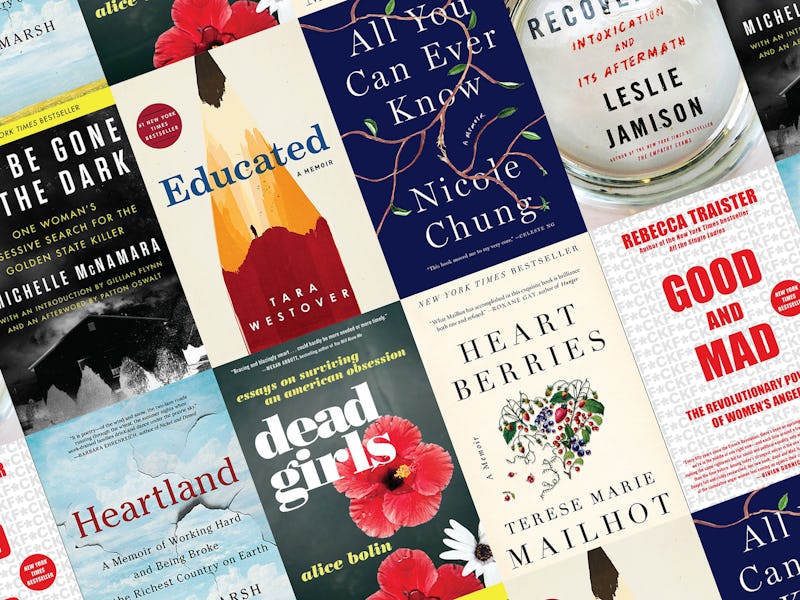 For all the horrible, terrible, no good, very bad things to come out of 2018, there was also a lot worth celebrating. A record number of women were elected to the U.S. House of Representatives, Laverne Cox became the first trans woman to appear on the cover of Cosmopolitan, Ireland ended its abortion ban, and the National Book Award winners were all people of color. But as evidenced by the best nonfiction books of 2018, the steady stream of incredible literature published was perhaps the greatest thing to happen this year.
Fiction may be the star of the book world, but this year, nonfiction had a lot to offer readers. There were, of course, plenty of titles that waded into the murky waters of politics, but the Trump administration wasn't the only thing on writer's minds in 2018. True crime was more popular than ever this year, and fans of the genre were treated to fascinating books about murder, unsolved mysteries, and general mayhem. Memoirs from writers new and seasoned explored everything from family, adoption, and coming-of-age to addiction, recovery, mental health and beyond. There were also plenty of humorous essay collections, fascinating histories, eye-opening biographies, and so much more.
Whether you are looking for titles to add to your own TBR or in search of the perfect holiday gift for the reader in your life, here are the year's 25 best nonfiction books.