Hear Us Out: These 11 Essay Collections Would Make AMAZING TV Shows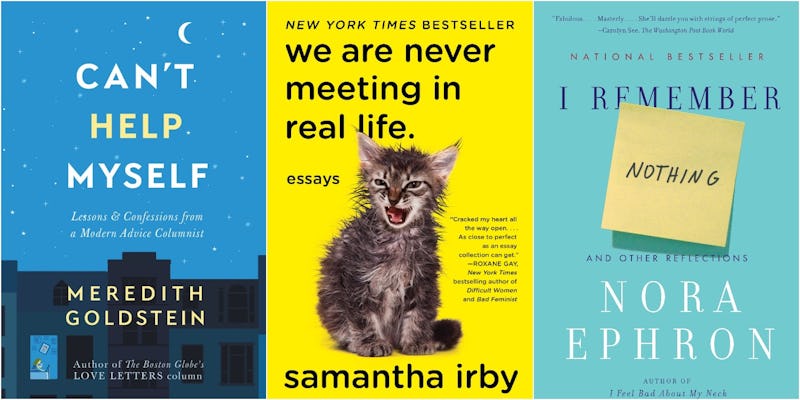 It's absolutely no secret that 2018 has been a great year for book-to-screen adaptations — and there's so much more to come. Everything from rom-coms to short stories have been tapped for the screen this year, whether it's been in the form of traditional TV series, Netflix and Hulu originals, or big screen blockbusters. But while you might expect books like Judy Blume's YA classic Are You There God? It's Me, Margaret. or Sophie Kinsella's Can You Keep A Secret? to make perfect transitions from page to screen, you might not have a long list of essay collections you're hoping will do the same. But, thankfully TV execs in particular certainly seem to be warming up to the idea.
With the news that the New York Times' Modern Love — a beloved column of essays all about the different kinds of love — will be adapted at Amazon TV and Cheryl Strayed's Tiny Beautiful Things is in the works at HBO, it seems that the time is perfect for essay collections to have their moment in the small-screen spotlight. Below are 11 collections that would be perfect for television, whether online or on a traditional network. They're all timely, relatable, and entertaining... and would all be totally marathon worthy.