Fact: Reading In Bed Is *Way* Comfier With One Of These Supportive Pillows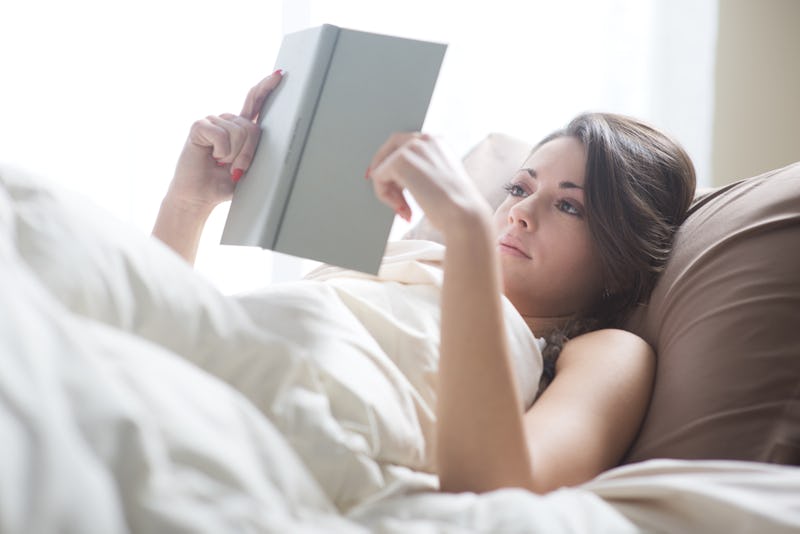 Shutterstock/Stokkete
Reading in bed is a great way to unwind, but you know what's not great? The inevitable stiffness that comes with it — that is, if you don't have the best pillows for reading in bed. Back and neck cricks are no fun, so it's worth it to invest in some extra support if you don't already have one of these ergonomic pillows.
There are a few types of "reading pillows" on the market. You've probably seen the classic arm-clad option that offers back support. However, U-shaped pillows can also be maneuvered into reading-friendly positions. Then, there are wedge pillows, which are ideal if you want to sit up to read but need a little cushion between your body and your headboard or wall.
Depending on how you prefer to read in bed — laying down, sitting up, or both — and how long you plan to do so, one option might be more suitable for you than another. But can you really ever have too many pillows? Methinks not.
Below, find a list of some of the best reading pillows that fit each aforementioned, crick-busting category. They're extra soft and sure to make plowing through chapters comfier than ever.