The 3 Zodiac Signs That Are Most Likely To Give Off Negative Energy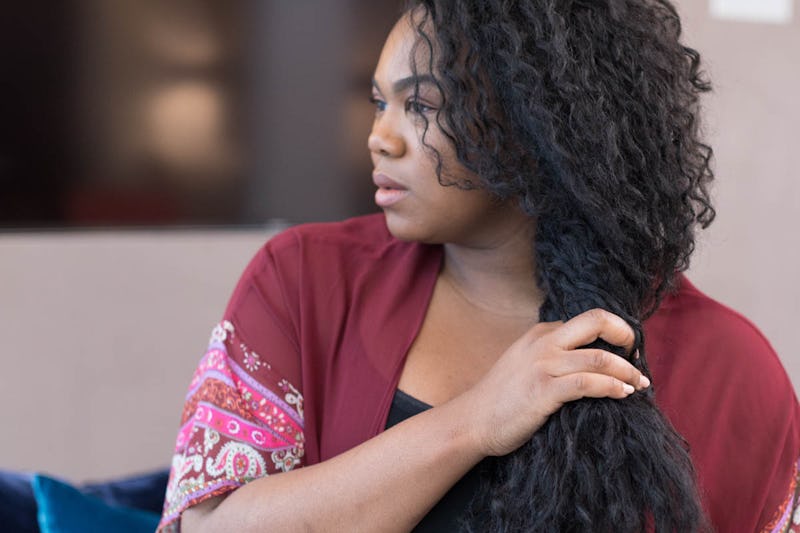 Ashley Batz/Bustle
First impressions aren't everything. But they often have holding power over how others perceive you. Coming across as negative may be due to all sorts of misunderstandings or miscommunications, but there are definitely some sun signs that tend to project a tougher exterior than others. If you're curious how other people see you, astrology may help.
Even when exploring how negative impressions may be made, it's important to understand that there's no hierarchy to zodiac signs. No one sun sign is "better" than any others. The signs do, nevertheless, all project certain personalities. "No zodiac sign is 'mean,'" astrologer Lisa Stardust tells Bustle. "However, these signs are the most protective and toughest to get to know, due to their tough exteriors. Once you get to know each of these signs, you will discover their kindness and sweetness, underneath the masks they put on in the world." And if you are one of the signs that comes across the toughest, then it may be worth examining which of your behaviors may be off-putting to some.
While you should never have to compromise who you are, making other people feel at ease is still a valuable skill. Putting walls up may feel comfortable, and aloofness may feel engrained, but with a little bit of awareness, you may be able to build more connections than ever.
Here are the three zodiac signs that may project the most negative energy.