The 3 Zodiac Signs That May Have Trouble Fulfilling Your Emotional Needs, Based On Your Sign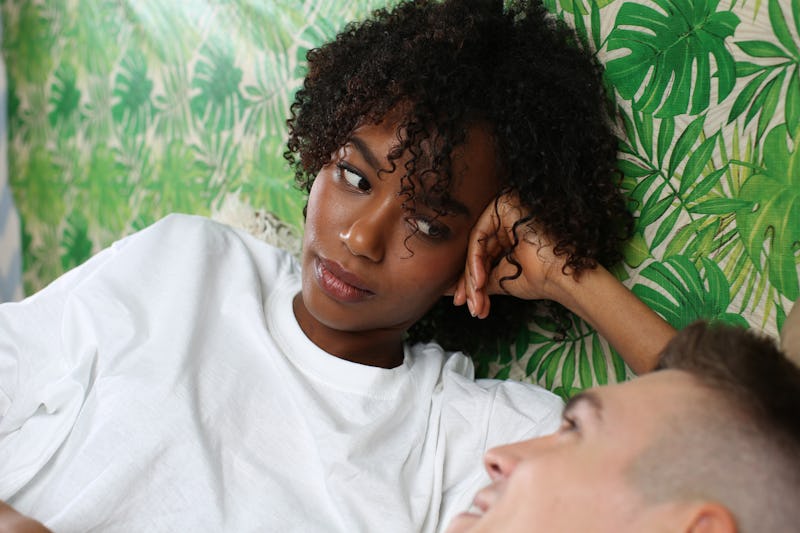 Ashley Batz/Bustle
In order for your relationship to be successful, your partner must be able to meet your emotional needs, and vice-versa. What's more, everyone has their own needs out of a relationship, which can differ from person to person. Because of this, it's important to ensure that you're compatible with your partner. Luckily, astrology can provide us with some insight into which zodiac signs are most likely to understand you emotionally, and which may not be.
It's important to keep in mind though, that relationships can be worked on. If your partner's zodiac sign is listed as emotionally incompatible for your sign, it doesn't necessarily mean that things won't pan out. Instead utilize this information to determine your own needs, and find out what you're looking for in a partner.
"Our Sun Sign can dictate many things about us — primarily our egos and where we find solace in the world. While certain Sun Signs may not mix well, it's important to remember that love trumps astrology," astrologer Lisa Stardust, tells Bustle.
In other words, don't let your partner's zodiac sign stop you from pursuing love. But, if you were curious to learn more about how your emotional needs correlate to your zodiac sign, here are the three signs that may not be emotionally compatible with you, according to astrologers.