If You Have Painful Arches, These Cozy Slippers Have The Support You Need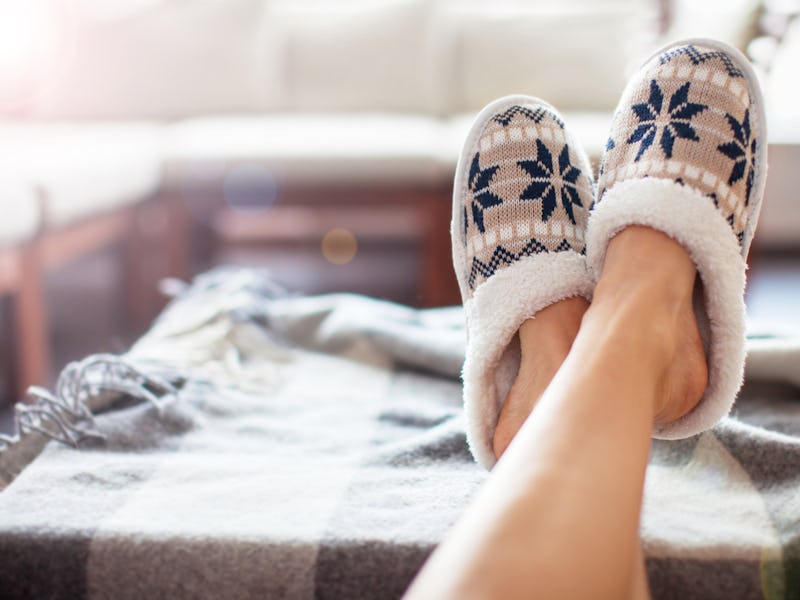 shutterstock/Gladskikh Tatiana
Investing in a pair of the best women's slippers with arch support is the key to keeping your feet warm and pain-free. But not all supportive slippers are created equal, which is why it's really important to be on the lookout for a few key features before you buy.
First, you'll want to make sure the slippers have proper support in the midsole. Look for high-quality memory foam that'll mold to the shape of your foot in addition to latex and removable orthotics. Though many slippers have plenty of cushioning, the moldable memory foam prevents them from uncomfortably sliding around as you move.
And as with most footwear, don't forget to consider where you'll be wearing your new supportive slippers — that'll determine what style you need. For example, if you know you'll only wear them when you're lounging around the house, then consider a breathable, sandal-style slipper so you don't get too hot. If you're planning on wearing your slippers outside at all, however, you'll want something a little sturdier with rubber waterproof soles.
With all this in mind, here's a roundup of some of the best women's slippers with arch support to help you narrow down your options.