These Miracle Towels Will Keep You Cool AF This Summer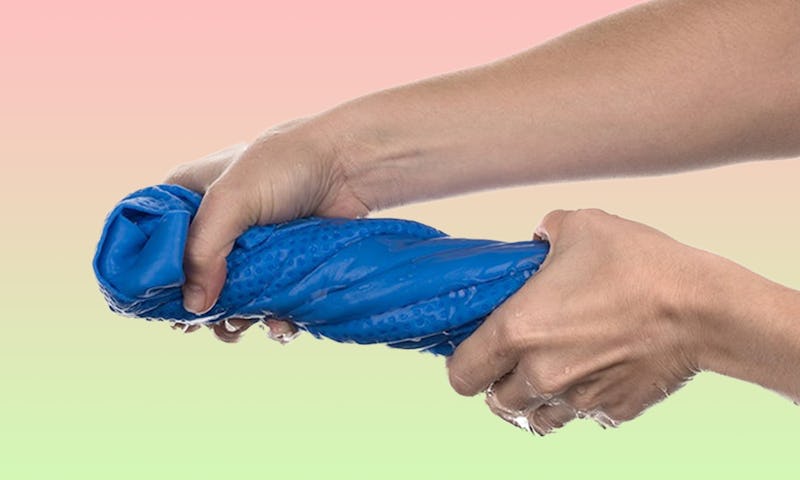 Bustle/Amazon
Whether you're spending hours snaking through lines at Disney, or out for a grueling run on a summer day, a cooling towel can make the experience of being outside in the hot sun way less miserable. After all, the best cooling towels are a convenient, cheap, and portable way to keep cool when the weather gets balmy.
And, after hours of research into cooling towels, I can tell you there are a few things you should know before picking one out. First, know that most cooling towels operate very similarly. They're made from evaporative materials that absorb water and turn cool to the touch, remaining that way for minutes or hours depending on how well they work. That being said, there are some towels, and one on this list, that doesn't need water to activate, and can cool simply when you snap them in the air.
Beyond that, the big differences you'll find in cooling towels are price, size, and bonus features, like UPF protection from the sun, or extra-thick fabric for increased moisture retention. And I'd be doing you a disservice if I didn't include at least one cooling bandana on this list, which provides less coverage than a towel but easily wraps around your forehead.
Start scrolling and you'll find the best cooling towels below, perfect for any sweltering hot day.