Experts Reveal The 5 Stages Of Love Strong Couples Will Go Through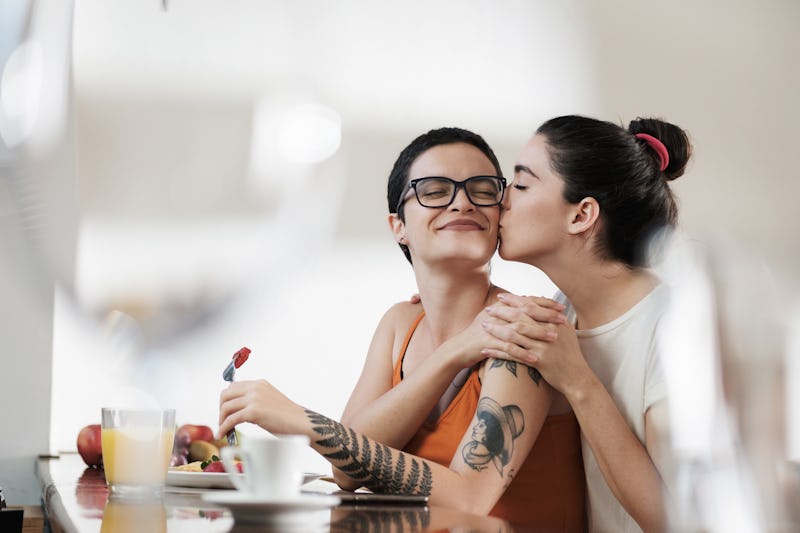 ShutterStock
Relationships aren't ever going to be the same as it was in the beginning. People and relationships change over time. Because of this, it's normal for couples to experience some ups and downs. But according to experts, you should never fear change in your relationship. It's all part of your journey together as a couple. In fact, there are five stages of love that many lasting couples go through.
"Fluctuations within a relationship are normal and expected," Dr. Carmen Harra, Ph.D., psychologist and certified relationship coach, tells Bustle. "Every relationship passes through stages of the good and bad kind. With time, certain situations can test the limits of one partner's love for the other. But they can fortify a relationship and help the couple make progress."
While it would be nice to have that fun and exciting new relationship energy forever, at some point you'd want more. You can date and have fun with new people as much as you want. But having intimacy, connection, and a deep bond with your partner is what makes being with them special.
Transitions are never easy, and moving from one stage of love to the other can come with challenges. But couples that last work through it together. So here are the stages of love that every lasting couple goes through, according to experts.