The 7 Best & Worst Times Of Day To Shower, According To Experts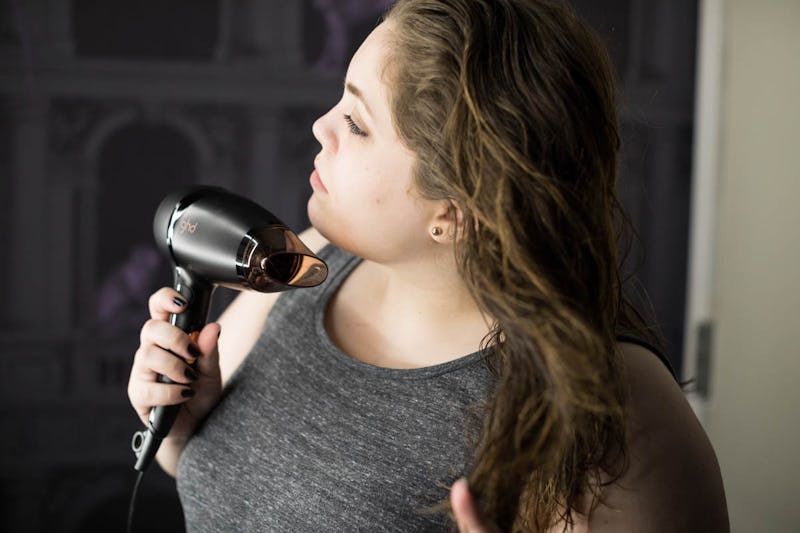 Ashley Batz/Bustle
Everyone has different preferences for showering. But you may not realize that your stance on the morning-versus-evening shower debate may actually have more of an effect on your health than you realize. So if you're wondering what time is best to shower, there are some important variables that experts want you to understand.
Showering is primarily about maintaining your hygiene, but the best time to take a shower has a lot more to do with your personal health and physical needs than you might realize. "Showers are there to help you and your surroundings stay clean," Caleb Backe, health and wellness expert at Maple Holistics, tells Bustle. "This means that while showering in the morning might make you feel more invigorated for the day ahead, an evening shower is more hygienic in the long-run." So even if you swear by your shower habits, you may not actually be doing what's best for your body.
How you shower can affect your skin, your hair, and even your gynecological health. When you decide to shower, in turn, can influence things even further. That's why, despite your particular shower time allegiances, it may be worth examining how your body may be affected in the process. But if you decide to stick with how you've always done things — that's fine too. There's really never a bad time to get clean.
Here are the seven best and worst times of day to shower, according to experts.