Here's Where You've Seen 'To All The Boys' Peter Kavinsky Before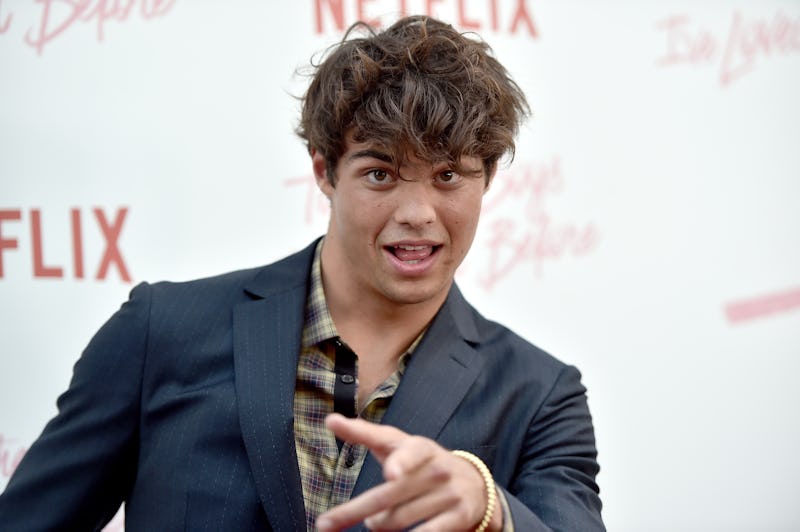 Alberto E. Rodriguez/Getty Images Entertainment/Getty Images
It's official: the internet is obsessed with the new Netflix original film, To All the Boys I've Loved Before. And not just because it's the adaptation of a beloved YA novel or because it stars an Asian American in a romantic lead role and happened to be released in the same groundbreaking week that Crazy Rich Asians hit theaters. No, the main reason why people are buzzing about the film is because everyone seems to be obsessed with the actor who plays Peter Kavinsky in To All the Boys I've Loved Before. So who is this guy, and where might you have seen him before?
The person who plays Peter K. is Noah Centineo, a 22-year-old American actor from Miami. And although Centineo couldn't really be described as a giant star before his role in To All the Boys I've Loved Before, he wasn't exactly an unknown, either. You may have seen him on the go90 series T@gged, where he portrayed Hawk. Or perhaps you recognize Centineo from his most notable role pre-To All the Boys I've Loved Before, that of Jesus Adams Foster on seasons 3-5 of the Freeform series The Fosters. Or maybe you remember seeing Centineo in Camila Cabello's music video for her smash hit "Havana," where he portrayed the singer's love interest.
So what kinds of things are people on the internet saying about Centineo? Well, apparently a great number of Twitter users are swooning over his performance in To All the Boys I've Loved Before, and are wishing that his character Peter Kavinsky were their boyfriend, naturally. "Dear Peter Kavisnky, You have ruined all hope for me to find love because now my standards are so high. If it ain't you I don't want it. Sincerely, Me (& all the other fangirls across the world)," writes @_moonlightmuse.
Similar sentiments were shared by @bella_spingola, who tweets, "movies set girls up for way too high of expectations #peterkavinsky," and @KerrNia who says, "My next boyfriend is gonna hate being compared to a fictional character #PeterKavinsky #toalltheboysilovedbefore." Even Netflix itself has gotten in on the action, with the site temporarily changing its Twitter profile to read, "This is now a Peter Kavinsky stan account," while also sharing Peter Kavinsky memes like they're going out of style.
Centineo's alumnus, The Fosters, is also reminding people that they discovered the actor before his newfound fame, with the show's official Twitter account sharing a collage of Centineo images with the caption, "To the boy we've always loved."
Now that he's become a meme, Centineo is only going to grow in popularity, and he's got the upcoming résumé to back it up. The actor has a number of projects on the horizon according to his iMDB page, including The Fosters spinoff Good Trouble. He'll also be starring in four upcoming films: comedy The Stand-In with Riverdale's Camila Mendes, Jackie Chan's drama The Diary, comedy Swiped, and Netflix comedy Sierra Burgess Is a Loser alongside Stranger Things' Shannon Purser.
Peter Kavinsky may not be a real person, but Noah Centineo certainly is. So the internet had better pace itself, because it looks like this young actor is going to only get more famous from here on out.