The Average Cost Of A Vacation Is Cheaper Than You Think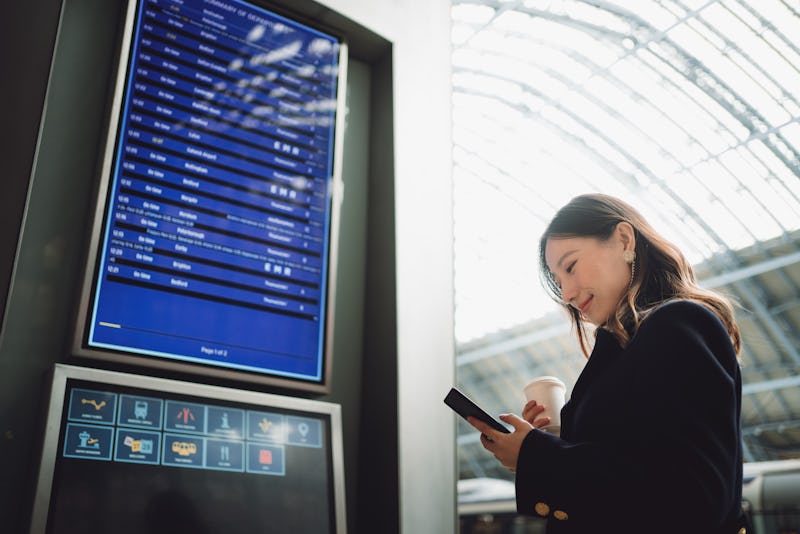 Luke Chan/E+/Getty Images
In today's economy and work culture (or work-yourself-to-the-bone culture, as the case may be), it often feels like there's a catch-22 surrounding vacations: Either you've got enough time to travel, but no money to do so, or you've got enough money to travel, but no time to do so. The latest data on how much the average vacation costs, though, might turn that whole idea on its head. Personal finance site ValuePenguin crunched some numbers from the Consumer Expenditure Survey reporting how much Americans spend taking vacations annually, and the results are pretty eye-opening — although perhaps for some unexpected reasons.
According to ValuePenguin, vacation spending amounts to roughly two percent of the household budget for most people in the United States each year. There is, however, a pretty sharp divide in how each household handles it — as ValuePenguin describes it, "It's a tale of two Americas: those who hardly spend a night away from home; and those who drop an average of $4,7000 on vacations each year." What's more, exactly what those numbers are and where you're using the money to go tend to depend a good deal on where you're at in life — the under-25 set, families, and retirees all have dramatically different travel and spending habits.
That said, though, if you average the numbers out, you can get a pretty decent ballpark price not just for how much a vacation might cost in total, but also how exactly the expenditures are divided. According to ValuePenguin, here's what the numbers look like for a four-night domestic trip in the United States:
Transportation: $224
Lodging: $150
Food/alcohol: $155
Entertainment: $52
Total: $581
Cost per day: $144
And here's what they look like for a 12-night international trip:
Transportation: $1,755
Lodging: $683
Food/alcohol: $520
Entertainment: $293
Total: $3,251
Cost per day: $271
If you find yourself looking at those dollar amounts and thinking, "Gee, they look awfully low" — or, alternatively, "How the heck are people managing to find 12 nights' accommodation abroad for a mere $683?!?!?!" — then you're not the only one; Mic also drew attention to the seemingly improbably affordable costs of a getaway. (For what it's worth, I definitely fell into the "?!?!?!" camp.) But it's possible that these numbers are so low because they've been skewed somewhat by outliers.
When I say that these dollar amounts are the average costs Americans spend on vacation, I do mean average — meaning that the numbers crunched to find that average include those incurred by people who are really, really good at traveling on the cheap. As ValuePenguin puts it, "Of course, not all vacationers incurred each expense. For example, someone who stayed with friends on vacation would have a $0 cost for their lodging."
But! That's actually good news for all of us: It's a solid reminder that it is possible to travel affordably — and, in fact, that it's more than possible to do so. It might mean going off the beaten path a little, or putting in some extra effort to find the best deals; in the end, though, it'll likely be worth it. These tips and tricks might give you a good place to start: