Meet The Rising Stars Giving 'The Baby-Sitters Club' A Gen Z Rebrand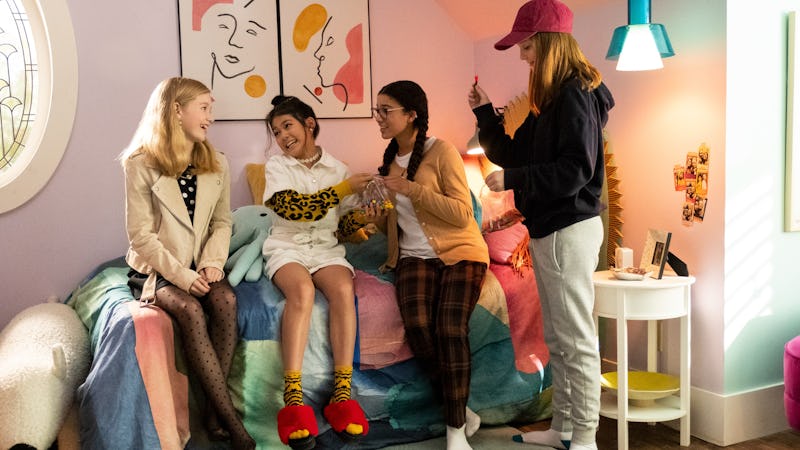 Netflix
Your days of perusing the stacks at your middle school's book fair may be long gone, but you can still make The Baby-Sitters Club a part of your life. That's because the beloved children's novel series of the 1980s and '90s is being brought to a new generation via a Netflix original series. The Baby-Sitters Club Netflix cast is full of some very talented and diverse Gen Z kids who are adding some modern sensibilities to the classic franchise — while also keeping the heart that made the series so relatable to begin with.
For the most part, the stars of the series are relative newcomers to the Hollywood scene. That's not to say that you won't recognize one or two of the older faces among the cast, including one who was the star of her own iconic '90s property, and another who has popped up in a number of popular TV series over the past couple of decades.
Take a look below to learn a little more about each of the main cast members of Netflix's The Baby-Sitters Club.