Andy Cohen Is Reviving This Classic Dating Show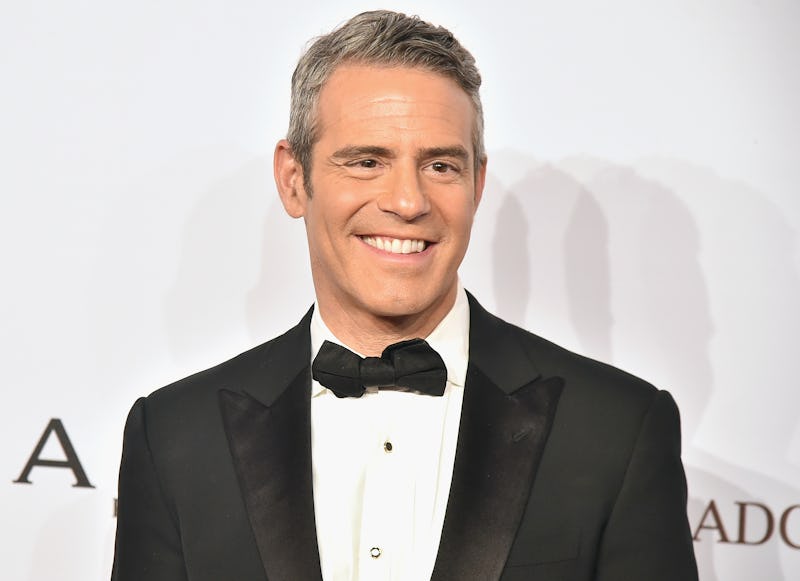 Theo Wargo/Getty Images Entertainment/Getty Images
Love is in the air over at Fox. According to Variety, the network is reviving the classic dating show The Love Connection with help from Mike Fleiss, the creator of The Bachelor. The show will also get a little help from new host Andy Cohen, who just so happens to be a fan. In a statement to Variety, the host of Watch What Happens Live! said his new gig will allow him to get paid for doing "one of the things I love most: meddling in people's personal lives."
The new season of Love Connection will reportedly kick off this summer with 15 episodes. While this new iteration will still send singles out on three blind dates, it has made a necessary upgrade. According to Entertainment Weekly, The Love Connection will feature same-sex couples, something the original — which ran for 2,000 episodes — never did.
After they go on their dates, contestants will then sit down with Cohen and a live studio audience to get real about how things went. Cohen tweeted that for the new Love Connection, he's looking to take a page from the original show's host Chuck Woolery. After Woolery shared the news of the reboot, Cohen tweeted, "You are the king, Chuck! I am a longtime fan of your ease and humor."
Those two qualities are also what has made Cohen such a good host in his own right. On Watch What Happens Live!, Cohen has shown he has a knack for getting people to open up about how they really feel. He's even gotten celebrities to say things they probably wish they hadn't. Chalk that up to Cohen's game Plead The Fifth, which encourages stars to tell him the truth and nothing but the truth.
It's led to some pretty big reveals including Drew Barrymore admitting she totally ghosted Christian Bale, and Jennifer Lawrence telling fans she has kissed Hunger Games co-star Liam Hemsworth IRL. He's also the person you can thank for the "I don't know her" Mariah Carey meme.
As Cohen's best moments hosting Real Housewives reunions also show us, he's very good at calming people down. Even when they're yelling in his face. (I'm looking at you, Brandi Glanville.) If all else fails, Cohen could always bring out his Shotski. You know, his old ski with shot glasses attached to it? This would certainly liven up any bad dates.
Of course, the hope is that there won't be too many of those. Cohen wants to help people find love by doing a little good-natured meddling, remember? It's something he made clear in a tweet shortly after news broke that he would be hosting The Love Connection reboot. "Let me help you find LOVE!" he wrote, encouraging fans to sign up for the show.
All I have to say is: Watch out Patti Stanger, there's a new matchmaker in town.