'Bach' Star Corinne's Napping Day Video Is Perfect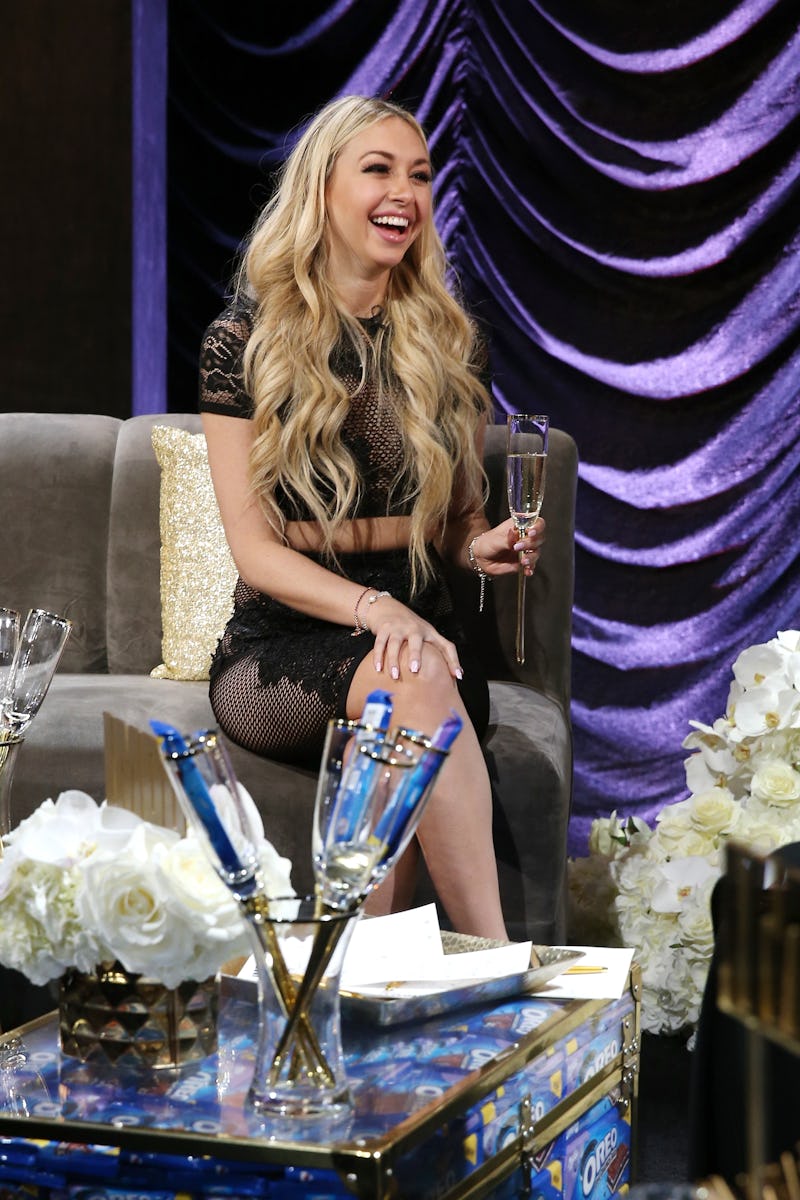 Joe Scarnici/Getty Images Entertainment/Getty Images
Thanks the siesta-loving hero of The Bachelor Season 21, I now know that Michael Jordan (allegedly) took naps, Abraham Lincoln (allegedly) took naps, and that a pro-nap holiday falls on March 13. And I am forever grateful to her. On Monday, E! News shared Corinne Olympios' video for National Napping Day. Because of course Corn recorded a video for National Napping Day.
"Today," Olympios advised in the clip, "if you're tired from Daylight Savings or just from being your fabulous self, just think, WWCD: What Would Corinne Do?"
So, what would Corinne do on National Napping Day? "Go the f*ck to sleep."
When historians write about Nick Viall's fourth attempt at finding love on national television, I hope they devote multiple chapters to Olympios' contributions to The Bachelor Season 21: the cheese pasta, the whipped cream and trench coat combo, the bouncy castle, the homage to Janet Jackson, the poopy monologue, the automatic door fake out, and, of course, the naps. She snoozed through a rose ceremony. She snoozed during a group date. She snoozed in the limo after getting eliminated. Her snooze skills know no bounds. She is a snooze legend.
As far as I am concerned, Corn is the most perfect person to promote a holiday dedicated to the act of taking naps. You can watch Olympios' National Napping Day video below.
Before you get to celebrating National Napping Day (and yeah by "celebrating" I mean "flopping down on the couch and catching a quick hour's worth of Zs"), might I make a gentle suggestion? Why not go and make yourself a plate of cucumber slices, take a shot of canned whipped cream, and queue up Olympios' clip. Feels like the right way to observe this important occasion.