The 'Bad Boys' Spinoff TV Series Will Spotlight This Beloved Female Character From The Movies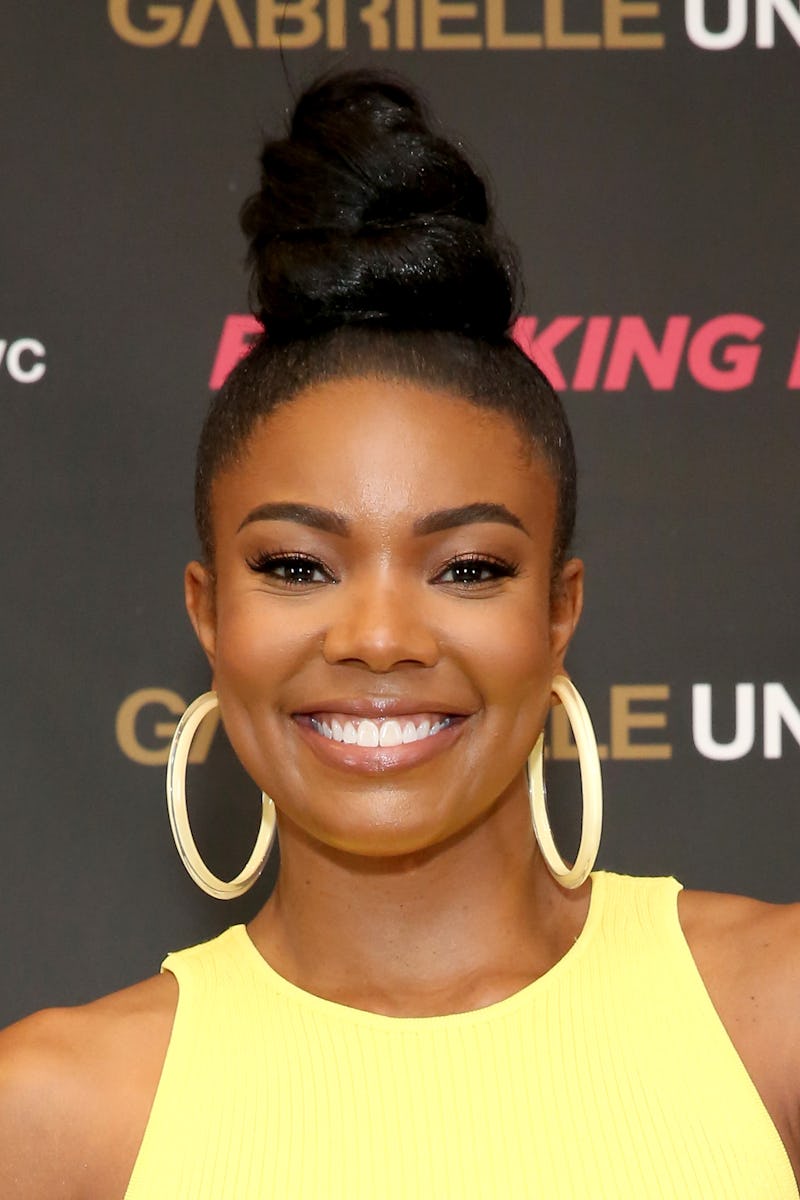 Monica Schipper/Getty Images Entertainment/Getty Images
This just in for all of you 90s, high school, romantic comedy fanatics. Jessica Alba and Gabrielle Union are starring in the Bad Boys spinoff TV series LA's Finest, which is coming to a television near you soon, and the details are filled with nostalgia. According to Variety, the two actors will be starring opposite each other in the Bad Boys franchise spinoff exclusively for Charter subscribers. And yes, Union will reprise her Bad Boys II role of Marcus Burnett's (played by Martin Lawrence) little sister, Syd Burnett.
Just how all of this came about, you ask? Well, it's being reported that the idea for the spinoff was birthed out of a conversation that's Union was having with friends. While speaking with Entertainment Weekly earlier in the year, Union revealed that she makes a habit of thinking about what characters she once played would be up to today, which led her to making an oh, so necessary phone call to the Bad Boys franchise producer Jerry Bruckheimer to see if bringing Syd back was even an option.
"Thankfully, she was so underdeveloped because it wasn't really about her," Union said to EW about her 2003 role. "There's so much more to Syd than even I realized." And now, thanks to Union's inquiry, the world will get to catch up with Syd, and even get to know her new partner on the force, Nancy McKenna - played by Alba.
To let the fans know that LA's Finest was officially happening, Union took to her social media June 26, writing, "The will they or wont they is over - it's happening people! LA's Finest has been picked up by Charter Communications, marking their first major series order for Spectrum. Can't wait for you to watch @jessicaalba & I kick ass & take names! 13 episodes coming at ya in 2019!"
Think of it as a '90s-heart throb reunion, if you will. Or, as the perfect opportunity for two ultra-famous female actors to kick some butt on primetime television, week-by-week. Either way, the '90s love shared on screen between Alba and Union causes for celebration.
According to EW, Syd and Nancy's blossoming work-life relationship will be interesting to watch, to say the least. Union's character, Syd, is settling into her brand new LA digs after leaving a secretive, and complicated life back in Miami. And Nancy, a working mom and fellow LAPD detective of Syd, is just as complex as the Florida native. Though they don't seem to agree on everything, the two make for the perfect duo when it comes to fighting crime. So far, the show sounds like it's going to be not only hilarious to watch, but pretty entertaining too. Fans will just have to wait and see if the unlikely pair put their differences aside, and become the besties every 90s rom-com fan dream of.
As for the Bad Boys franchise, the LA's Finest news comes just after an official Bad Boys 3 release date was announced. Fans of the franchise, as well as leading actor Martin Lawrence, were skeptical that a third film was going to happen. And in August 2017, Lawrence spoke to EW saying, "I don't think we're going to get one, not the way everything's turning out." With superstar Will Smith — starring alongside Lawrence in franchise as Detective Mike Lowrey and Union's love interest in the second edition — off filming another movie at the time, a Bad Boys 3 seemingly didn't stand a chance. According to EW, however, the Michael Bay directed franchise is officially making a third film — setting an upcoming release date for Jan. 17, 2020.
Luckily for fans, the Bad Boys 3 release date is come a year after the world has gotten to catch up with Syd and meet her new partner Nancy, as LA's Finest is slated for an early 2019 release.