The Best Celebs To Follow On Instagram Stories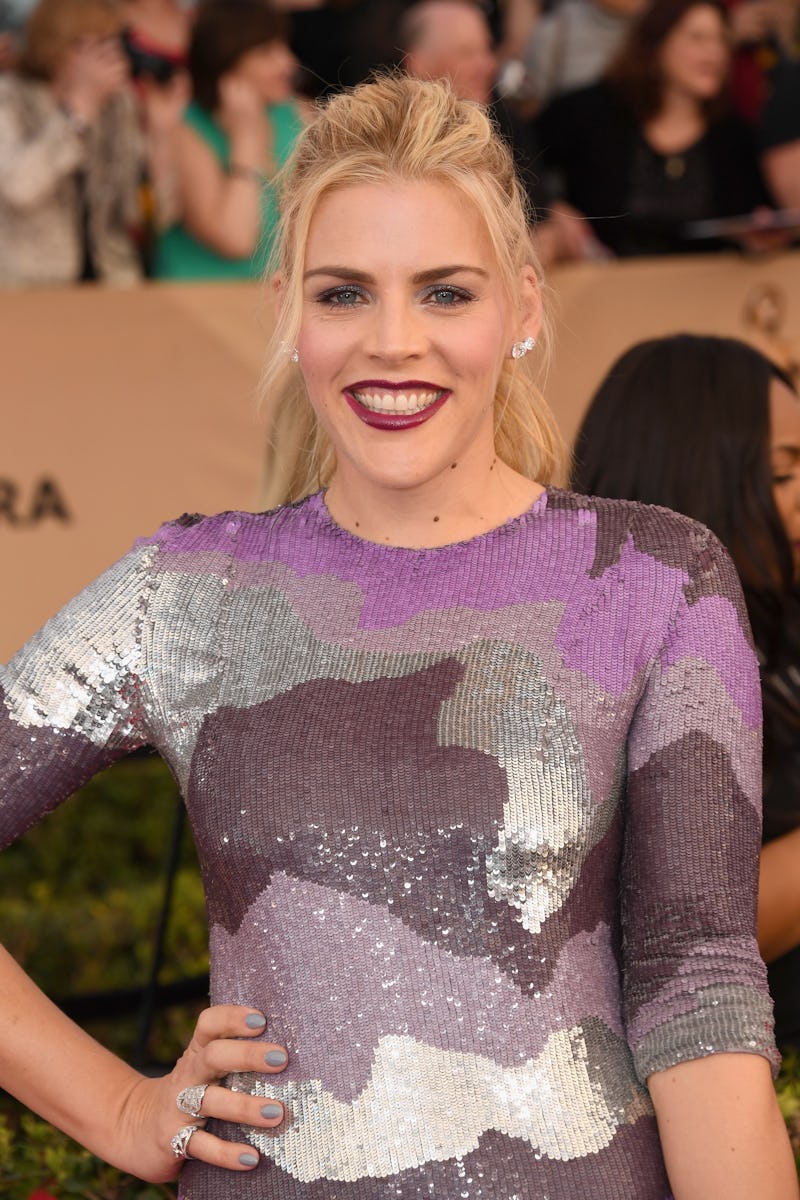 Alberto E. Rodriguez/Getty Images Entertainment/Getty Images
Last August, Instagram made social media waves when it introduced Instagram Stories, allowing users to post short videos that looked pretty similar to Snapchat's platform. It was only a short matter of time before celebrities started picking favorites and becoming pros on each of the platforms. So, if you like following along with famous faces in Hollywood, here are the best celebs to follow on Instagram stories.
While celebrities' Snapchat names can be really difficult to decipher, celebrities using Instagram stories need to use their Insta name when they post videos, and, more often than with Snapchat, celebrities Instagram handles are often just their first and last name.
I'll admit that I was a bit apprehensive to even entertain the idea of using Instagram Stories since I was such a big Snapchat fan, but it's really grown on me and that seems to be the case for many celebrities, too. In the end, there is not really a huge difference in the two, besides Snapchat filters, but if you want to up the breadth of your social media coverage, here are some the celebs on Instagram stories you should be following, if you aren't already.
Katy Perry — @katyperry
Remember when Perry posted that video "shading" Taylor Swift? Yep, that was on her Instagram Story, not Snapchat. It was also where she posted about her Disneyland date with Orlando Bloom and his son.
Chance the Rapper — @chancetherapper
Want to hear lot of amazing music and sweet videos with Chance's adorable daughter? You know where to go.
Busy Phillips — @busyphillips
Phillips is hilarious and, best of all, super honest and open on Instagram, so her Stories were bound to be just the same. A stand out series of videos were her drunk updates after she was locked out of her house after the Golden Globes, and when she investigated the terrifying sounds of raccoons on her balcony.
Chrissy Teigen — @chrissyteigen
Teigen is hilarious on Instagram, Twitter, and Snapchat and she has also jumped on the Stories bandwagon, giving insights into her adorable life with her husband, John Legend, and their daughter, Luna.
Tracee Ellis Ross — @traceeellisross
Ross is beautiful, inspiring, creative, and a breath of fresh air, and her Instagram is full of all the inspiring quotes and wisdom you need to get through the day.
Taylor Swift — @taylorswift
Do you miss T. Swift? More importantly, do you miss her cats? Well, she likes to use her Instagram Stories to show off her adorable kitty babies, Meredith and Olivia.
Britney Spears — @britneyspears
Brit Brit's Instagram is a thing of beauty, and when she discovered Instagram Stories back in November, her reaction was just a silly and adorable as you'd imagine. Expect a lot of goofy Britney appearances.
The Rock — @therock
The Rock's Instagram is full of cute and humble snaps from his days of on set and of his family, and by following his Stories, you might just catch him singing a sweet song. D'aww!
Ava Duvernay — @directher
OK, so the name rule was broken with director Ava Duvernay, who chose the uber clever "directher" for her Instagram handle. Duvernay recently filmed A Wrinkle in Time with Oprah Winfrey and Reese Witherspoon and often posted updates from set. And since she's doing so many incredible projects right now, you will want to keep checking in.
Between Snapchat and Instagram, there's no reason to not keep up with all of your favorite celebrities.