This Is The Dog Breed That's Perfect For You, Based On Your Enneagram Type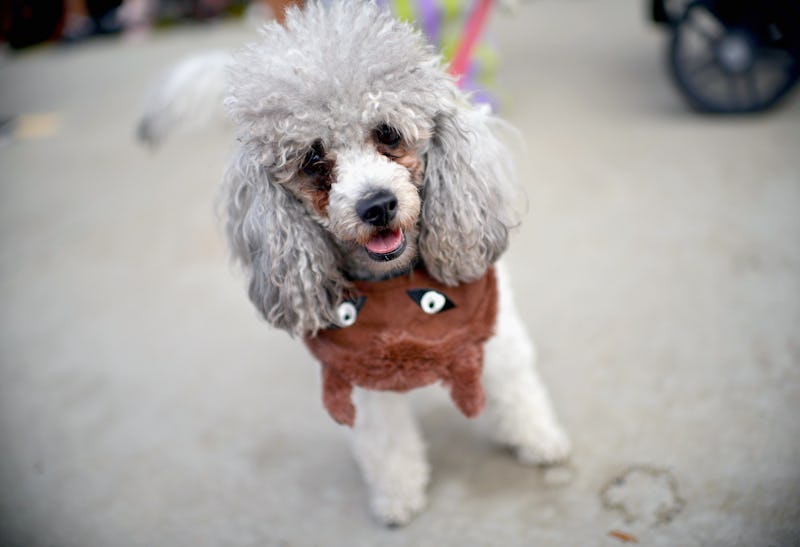 Chelsea Guglielmino/Getty Images Entertainment/Getty Images
There are a lot of cute doggos out there, and they all deserve a furr-ever home. But unfortunately, it is both irresponsible and impossible to house ~all of the dogs~. Think about it, that's a lot of work! Avoid all that by finding the best dog breed for you, based on your Enneagram type. A dog breed that matches your personality is worth all the dogs in the world.
In case you're unfamiliar, the Enneagram personality test measures your personality as thoroughly as it can to indicate what type you are out of nine options. The Enneagram Institute's official websites says about the test, "At its core, the Enneagram helps us to see ourselves at a deeper, more objective level and can be of invaluable assistance on our path to self-knowledge." Exactly. Like when it comes to pairing with the right dog breed. I'm sure that's what the founders of the personality test meant when they mentioned "assistance" and "self-knowledge". Because, really, who are we without our best buds by our side?
Keep in mind that there are hundreds of dog breeds and an array of mutts and only 9 Enneagram types. So, you can always branch out to other breeds in the same group and find yourself a pupper who will either trail blaze with your or share snacks while curled up on the couch together.